DEI&B at TEA
Diversity, Equity, Inclusion & Belonging
TEA's Diversity, Equity, Inclusion and Belonging Statement
TEA embraces Diversity, Equity, Inclusion and Belonging (DEI&B) as a vital component in developing the whole child from a place of gratitude, joy, and belonging.
All students at TEA are supported in bringing their diverse cultures, experiences and perspectives into our learning community. Students are also supported in building empathy, collaborating with and learning from others, and developing the strength of character to speak up and advocate passionately for equity, justice, and belonging.
From all of our students at every level, we foster learning environments that support them as they grapple with real-world issues. We build students' capacity to engage in constructive discourse and find ways to address complex problems in a community of belonging, creativity, and mutual respect.
TEA strives to adhere to NAIS's Principles of Good Practice
Respect for Cultural Diversity
We believe that the intellectual, emotional, social, and psychological development of our students happens most effectively in a community that embraces and values diversity, whether based on cultural and ethnic background, nationality, socioeconomic status, gender, sexual orientation, gender identity/expression, religion or creed, ability/disability, political orientation, learning style, age, or generation.
Short History of TEA
TEA was founded on a set of important guiding principles, at the center of which is a focus on building character in young people by tackling some of the world's most pressing issues. We believe we can instill critical traits in young people like compassion, collaboration, and gratitude through intention and practice. We also believe that young people have the power to make a real difference in their lives and the world around them.
With these core principles in mind, we are continuing to develop a learning environment that embraces diversity, equity, inclusion, and belonging and fosters a deep sense of respect, gratitude and joy for different cultures, experiences and perspectives. Only when our students are able to understand the complexities of the world are they able to take action. It is with this spirit in mind we aim to develop critical thinkers, global citizens and young people who can stand up for what they believe and actively work to make the world a place where everyone thrives.
Timeline of Our Work
Since its founding, TEA has a history of developing a welcoming and supportive learning environment for all students. Here are some of those highlights from the past few years:
January 2021 - All School Culturally Responsible Leadership Workshop
Our leadership team and teacher representatives continue to meet with Joe Truss, our culturally responsible leadership consultant , to support our strategic goals. On January 4th, 2021 our entire staff attended a day-long workshop with Joe Truss and Jennifer Benkovitz. Our outcome goals included:
1) Make White Supremacy Culture and and Patriarchy more visible in the TEA community (among staff, in school, and with families/community)
2) Identify common barriers to antiracist work such as white fragility, culture of fear and male solidarity
3) Take time to reflect, learn, and work from the inside out
4) Become more skilled at identifying racist practices and skilled at taking action
5) Build shared commitment towards an antiracist vision
Identify resources for deepening our consciousness and changing practices
This workshop was a small part of our ongoing work to create a more just, equitable and antiracist environment at TEA. While we will continue to work with Joe and Jennifer, the purpose of the consolation was to help TEA create a long-term roadmap to our goals.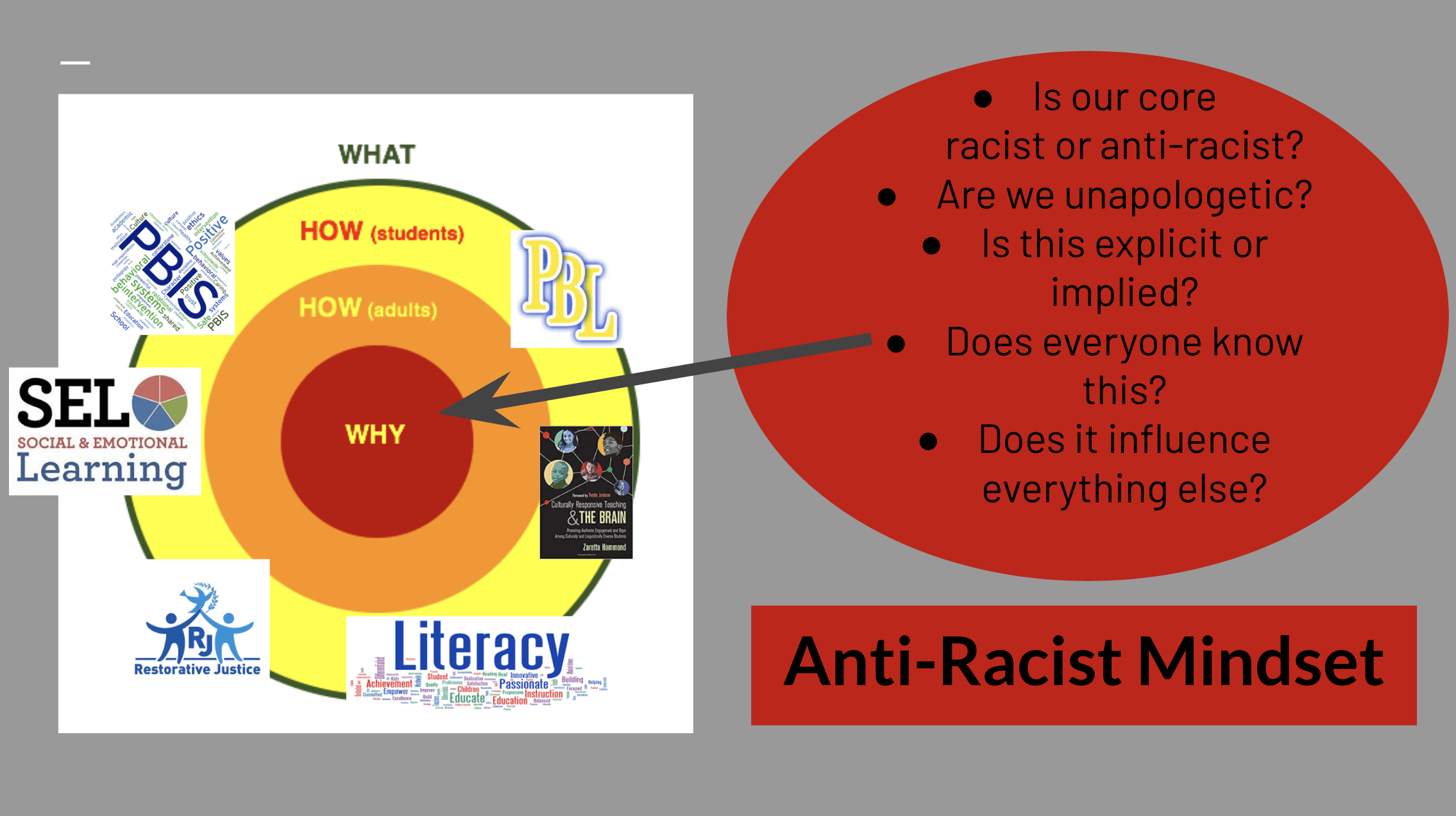 December 2020 - NAIS Student Diversity Leadership Conference
Four high school students participated virtually in the NAIS Student Diversity Leadership Conference. Upon reflection of the experience, two of the students said they felt a sense of belonging they haven't felt before and were inspired by the expert speakers and affinity groups.
The NAIS Online Student Diversity Leadership Conference is a multiracial, multicultural gathering of upper school student leaders (grades 9-12) from across the U.S. and abroad. SDLC focuses on self-reflecting, forming allies, and building community. Led by a diverse team of trained adult and peer facilitators, participating students develop cross-cultural communication skills, design effective strategies for social justice practice through dialogue and the arts, and learn the foundations of allyship and networking principles. In addition to large group sessions, SDLC "family groups" and "home groups" allow for dialogue and sharing in smaller units.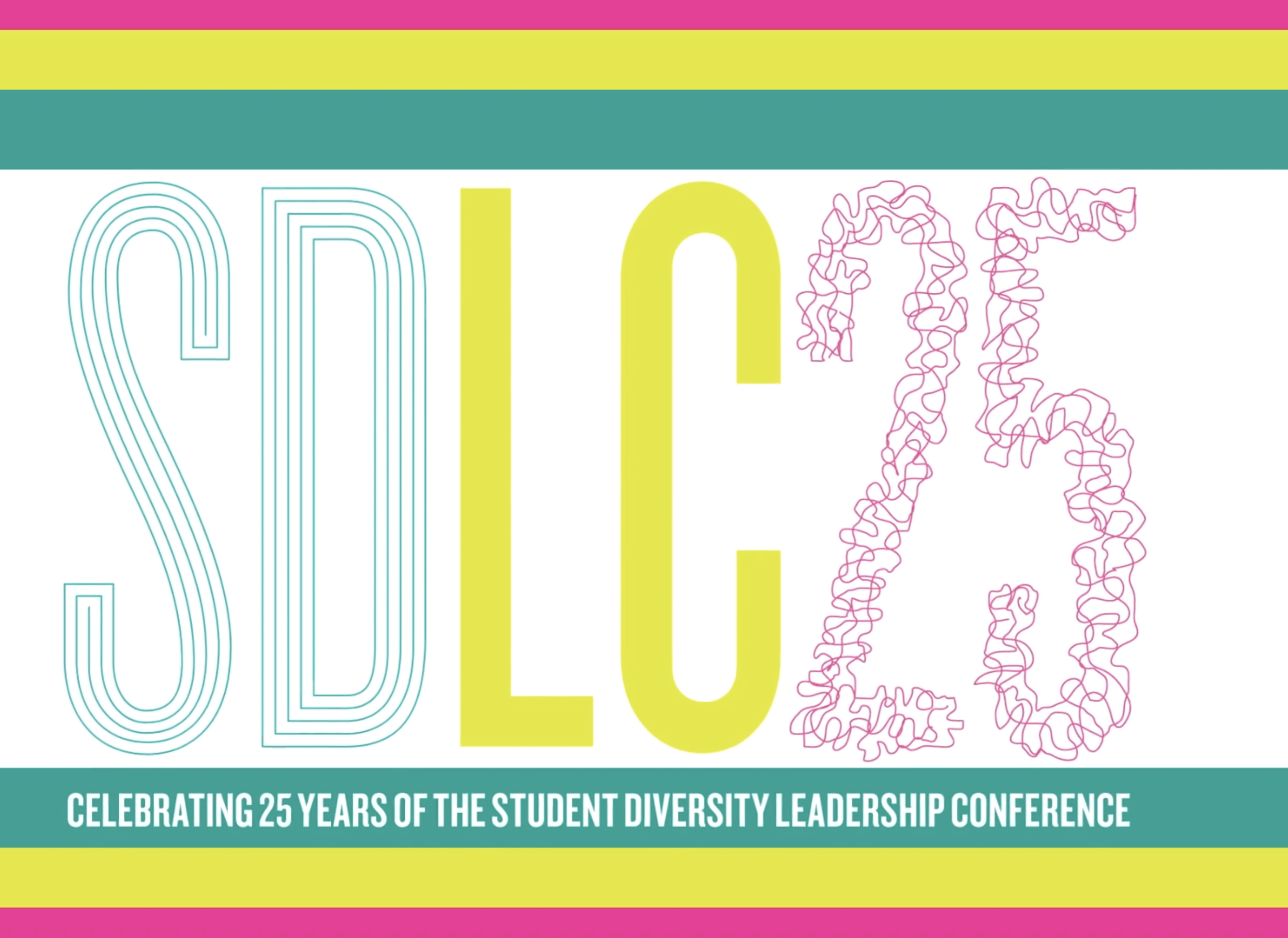 December 2020 - NAIS People of Color Conference
Representatives from administration, staff, and faculty joined thousands of independent school members to virtually attend the National Association of Independent Schools (NAIS) People of Color Conference. This year the conference focused on New Decade, New Destinies: Challenging Self, Changing Systems, and Choosing Justice
The NAIS People of Color Conference is the flagship of the National Association of Independent Schools' commitment to equity and justice in teaching and learning. The mission of the conference is to provide a space for leadership and professional development and networking for people of color and allies of all backgrounds in independent schools. PoCC equips educators at every level, from teachers to trustees, with knowledge, skills, and experiences to improve and enhance the interracial, interethnic, and intercultural climate in their schools, as well as the attending academic, social-emotional, and workplace performance outcomes for students and adults alike.

October 2020 - (15) members of our teachers, administrators, and a student participated in the Pollyanna Conference on Saturday hosted virtually by Harvard-Westlake School
The focus was on having courageous conversations – learning to connect authentically and with compassion. It included breakout sessions with other independent schools to learn from one another as well as action planning within our own school representatives. A huge shout out to our student representative, Jake Slye, who is an 8th grader at our school and contributed tremendously in a zoom room with teachers and administrators to our continued identification of action steps to take as a school to create a more just, equitable and antiracist environment.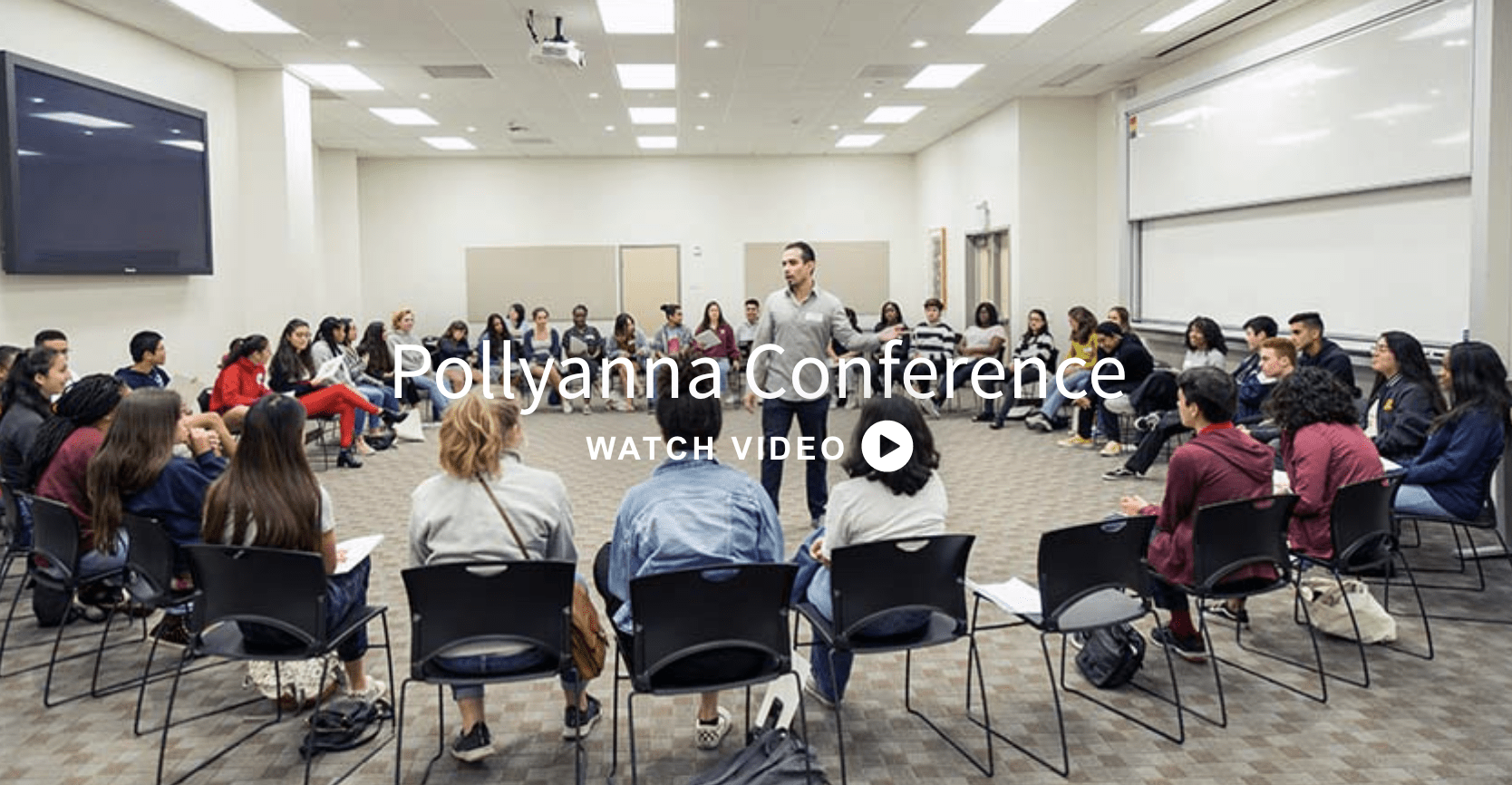 September 2020 - K-5th-Grade TEam Implemented Pollyanna Curriculum
The K-5th grade team began using the racial literacy Pollyanna Curriculum, research developed and supported by NAIS to ensure we are covering core topics related to justice, equity, and antiracism into our social-emotional learning.
In addition, all grades are preloading information with families and sharing updates to ensure we are all informed on the topics we are covering in class.
A process was designed and implemented to identify internal bias and ensure multiple and diverse perspectives are represented in our program across all grade levels. We ran all projects through a Critical Lens Tuning Protocol to ensure multiple perspectives were included.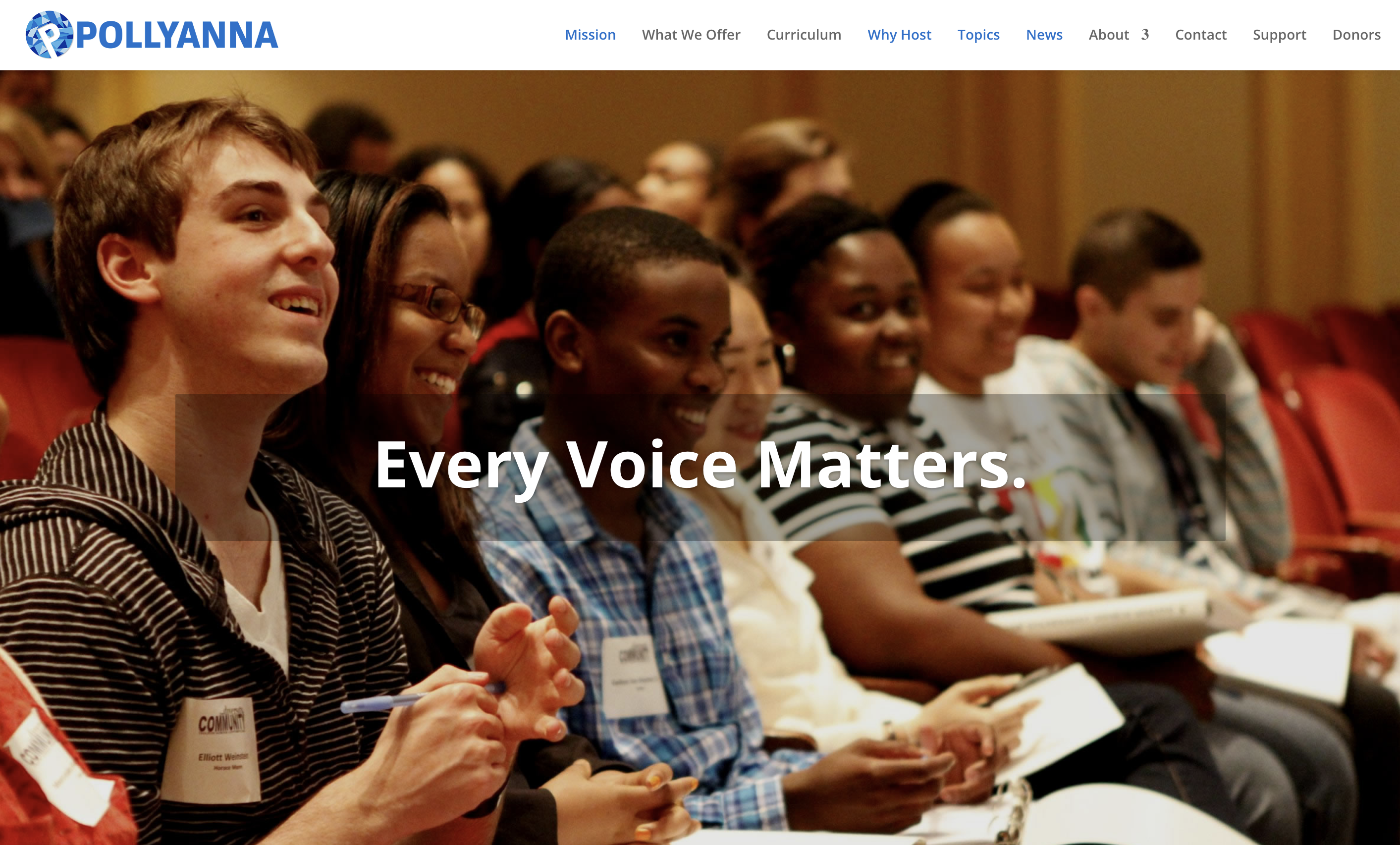 September 2020 - Hired Joe Truss to to work with our leadership team, faculty and staff to deliver on our goal of creating a more just, equitable, and antiracist environment at TEA.
We have hired an anti-racist, anti-bias education consultant named Joe Truss to work with our leadership team, faculty and staff to deliver on our goal of creating a more just, equitable, and antiracist environment at TEA. He is working with our TEAm throughout the school year to help inform our strategic plan and train our team as we all continue on this life-long educational path. In addition, (4) members of our leadership team participated in a summer training program with Joe. You can see Joe's personal experience of tackling white supremacy culture at his own school in THIS BLOG.
– Our leadership team is meeting with him throughout the year.
– Our teachers are meeting with him monthly.
– The entire faculty and staff are meeting with him in January.
In addition, we created a board approved budget item to dedicate to this work, enabling us to ensure future funds for professional development.
July 2020 - Dismantling White Supremacy Culture in Schools Workshop
Several members from our Leadership TEAm attended a workshop hosted by Joe Truss from Culturally Responsive Leadership.
Outcomes of the Workshop
– Build community with other folks taking up this deeper work
– Become more familiar with frameworks to explore/address WSC
– Discover how WSC impacts learning Distance Learning
– Share best practices for promoting antiracism
– Plan a multi-year approach to racial equity school transformation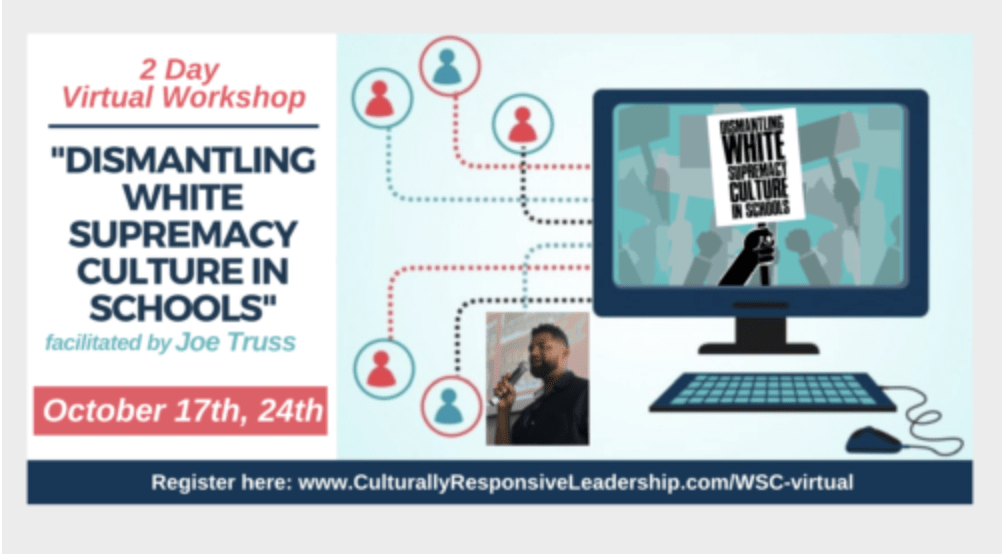 June 2020 - Me and White Supremacy by Layla Saad
Our entire faculty and leadership team completed the Me and White Supremacy by Layla F. Saad workbook to better educate ourselves and identify and unpack our own privilege in order to be better, more inclusive educators and humans. Layla F. Saad wrote Me and White Supremacy encourage people who hold white privilege to examine their (often unconscious) racist thoughts and behaviors through a unique, twenty-eight-day reflection process complete with journaling prompts.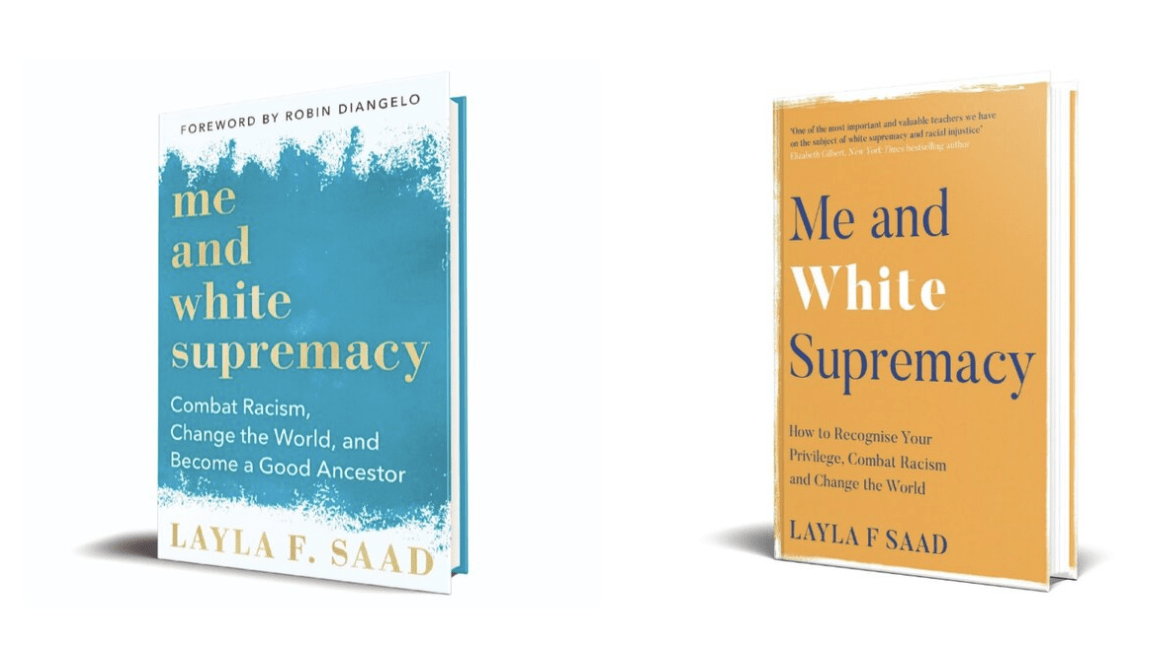 February 2020 - Meeting with The Oaks School in Los Angeles
Carolyn Highland, Matt Morrison, Mara Jenkins, and Beth Vallarino spoke with Tanynya Hekymara, Director of Admissions and Civic Engagement at The Oaks School in Los Angeles. Tanynya presented at the People of Color Conference in a workshop titled Toward a School for All: Case Study in Institutional Cultural Change for an Anti-Bias and Anti-Racist Elementary School about their progression to an anti-bias, anti-racist school.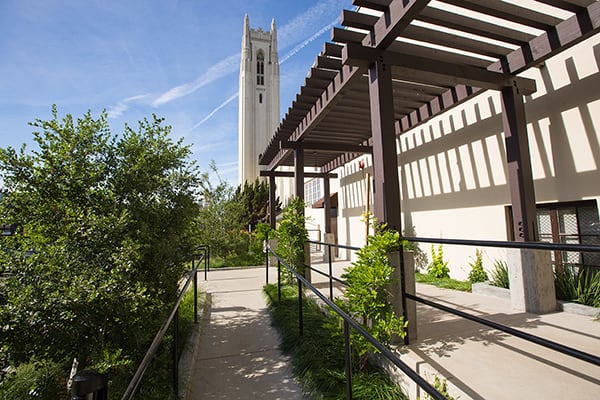 January 2020 - 7th-Grade Class Presents on Their Study Regarding JEDI at TEA
Seventeen 7th-grade TEA students recently wrapped up their semester-long study of Balance of Power and JEDI. Their goal was to use the knowledge they gained to help inform a pitch to our school's leadership about how TEA can grow on its journey to be a more inclusive, welcoming, and open environment. See their suggestions and more on our blog post here.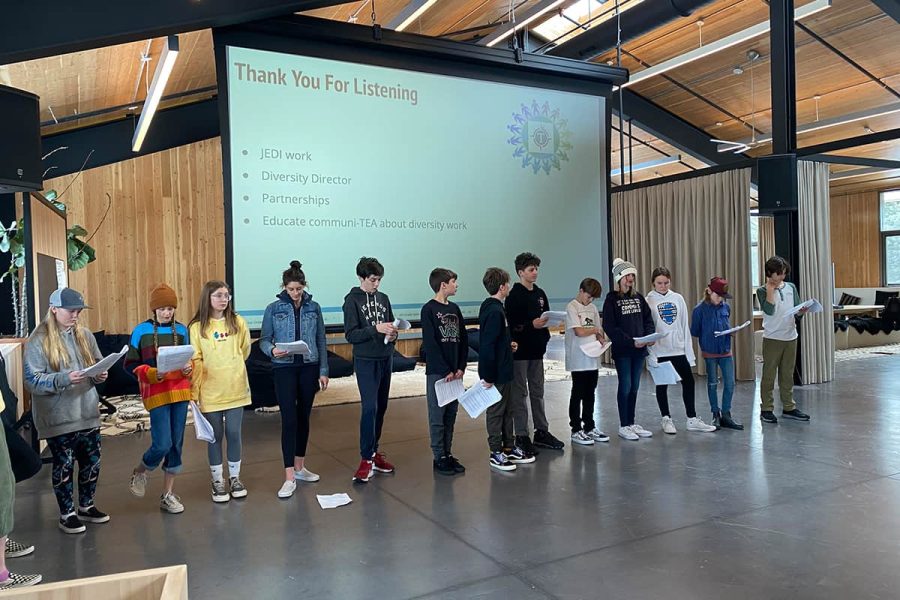 January 2020 - All-School Professional Development
An all-school professional development program was held to support teachers in assuring that their curriculum & expeditions reflect JEDI values. A checklist was added to our academic planning tool to hold teachers accountable for providing multiple & diverse perspectives in their texts, media sources, experts, viewpoints, and topics of discussion. Teachers met in groups to discuss their expeditions for the second semester and go through a tuning protocol together to support each other in upholding JEDI in the classroom.

January 2020 - TEA Association of Parents (TAP) Book Club
TAP held a book club meeting looking at the books So You Want to Talk about Race? By Ijeoma Oluo, Why Are All The Black Kids Sitting Together in the Cafeteria? And Other Conversations About Race by Dr. Beverly Tatum, and Between the World and Me, by Ta-Nehisi Coates. Parents and staff members held a discussion on the importance of talking about race with children of all racial backgrounds and how to have these conversations in the classroom and at home.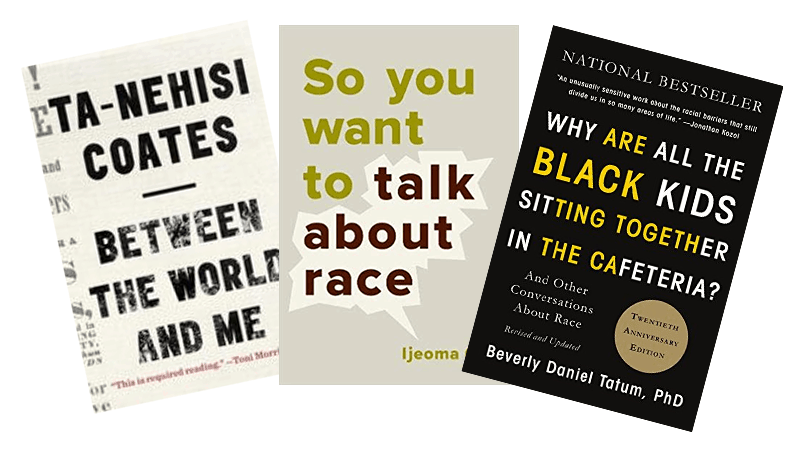 December 2019 - TEA Staff Attend the People of Color Conference
Carolyn Highland, Beth Vallarino (Middle School Humanities, JEDI team), and Matt Morrison attended the National Association of Independent School's People of Color Conference, a 3-day event in Seattle to learn how to better support TEA in JEDI work. They participated in many workshops, keynote speakers, affinity group sessions and are brought back their learning for all-school Professional Development in 2020. For a detailed recap of their trip, check out this blog post.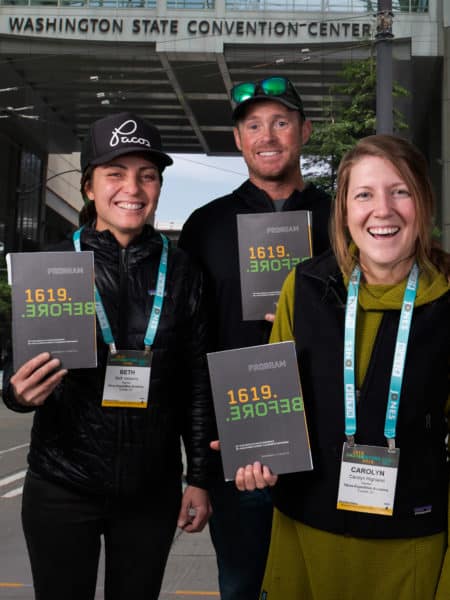 December 2019 - Avarna Group Consultation
Mara Jenkins (Program Director) and Carolyn Highland (4th grade, JEDI Team) spoke with the Avarna Group, a potential outside JEDI consultant to get a quote for services for the school year 2020-2021.

August/September 2019 - Internal JEDI Team Created
After Meenadchi with Trauma-Informed Non-Violent Communication (Los Angeles) led a full-day JEDI training for lower & upper school staff and faculty, an internal JEDI team was created. Attendees of the training learned about systems of oppression and how to dismantle them, how to have difficult conversations about race, and come up with an action plan for the school.
The internal JEDI team scheduled monthly strategy meetings to discuss our objectives for the year, our action plan, the external support we need, and the Professional Development schedule for the entire staff.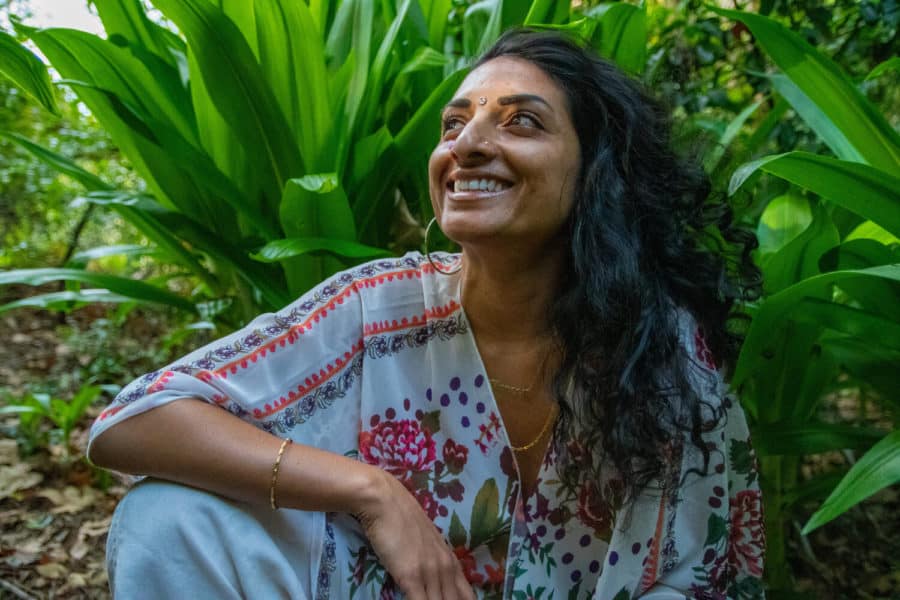 Recommended Resources: Books
01
White Fragility: Why It's So Hard for White People to Talk about Racism
This New York Times best-selling book by Robin DiAngelo explores the counterproductive reactions white people have when their assumptions about race are challenged, and how these reactions maintain racial inequality.
02
So You Want To Talk About Race
In this New York Times bestseller, Ijeoma Oluo offers a hard-hitting but user-friendly examination of race in America
03
Why Are All the Black Kids Sitting Together at the Cafeteria? And Other Conversations about Race
Beverly Daniel Tatum, a renowned authority on the psychology of racism, argues that straight talk about our racial identities is essential if we are serious about enabling communication across racial and ethnic divides. These topics have only become more urgent as the national conversation about race is increasingly acrimonious.
04
How to Be an Anti-Racist
Author Ibram X. Kendi weaves an electrifying combination of ethics, history, law, and science with his own personal story of awakening to antiracism. This is an essential work for anyone who wants to go beyond the awareness of racism to the next step: contributing to the formation of a just and equitable society.
05
Between the World and Me
In a profound work that pivots from the biggest questions about American history and ideals to the most intimate concerns of a father for his son, Ta-Nehisi Coates offers a powerful new framework for understanding our nation's history and current crisis.
Recommended Resources: Websites

A resource to support adults who are trying to talk about race with young children. The goals of these conversations are to dismantle the color-blind framework and prepare young people to work toward racial justice. If we commit to collectively trying to talk about race with young children, we can lean on one another for support as we, together, envision a world where we actively challenge racism each and every day. Many of the blog's posts are geared toward White people but a community of guest bloggers represents diverse backgrounds and the strategies discussed may be helpful for all.
It starts one conversation at a time.
Our mission is to help teachers and schools educate children and youth to be active participants in a diverse democracy.
Teaching Tolerance provides free resources to educators—teachers, administrators, counselors and other practitioners—who work with children from kindergarten through high school. Educators use our materials to supplement the curriculum, to inform their practices, and to create civil and inclusive school communities where children are respected, valued and welcome participants.
Recommended Resources: Films