What is Constructive Adversity?
Constructive Adversity® is an experiential learning approach that uses adverse environments, as a supplement to learning cycles, to build character, promote ethical thinking, create lasting knowledge, and develop real-life skills.
During the immersion of a planned Constructive Adversity cycle, a learner expands their Growth Zone. As a result, kids become more comfortable in uncomfortable situations.
Why is This Important?
The world is full of curve balls. Our educational approach prepares them not only academically, but also for the dynamic world in which we live. They will feel confident to thrive in all kinds of situations.
In this video, our school's Co-Founder Taylor Simmers breaks down the Constructive Adversity cycle.

Constructive Adversity Cycles
By repeatedly moving from their comfort zone to their growth zone and back to their comfort zone, students are effectively exercising and strengthening their ability to evolve and adapt to new, dynamic and challenging situations.
Through this cycle, students build confidence, self-reliance, and self-esteem as well as deepen their understanding of the subject matter at hand and find meaning and purpose in their work.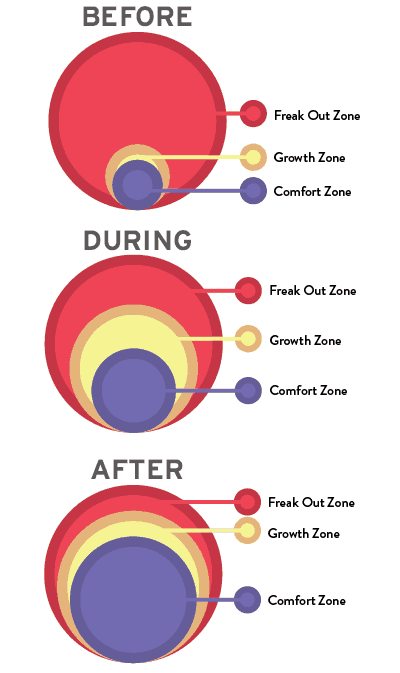 Examples of Constructive Adversity in Action
The Science and Benefits of Constructive Adversity
Brain science shows:
Adrenaline burns in the memories and lessons learned from engaging with challenging situations.
Benefits:
Real world application of knowledge and skills
Builds character attributes
Authentic engagement and joy of learning
The world needs:
Problem solvers, stewards, fixers, and doers
Creators more so than consumers
People who can do good and can collaborate
People who can handle stress and be strategic and collaborative in challenging situations
The world is changing fast and schools are not
TEA Student
"There are few things in life that are as important as having good character. Friends, love, money, careers, and more will all come and go. How you react to and deal with those changes will stick with you for life."