Reflecting in the Welsh Countryside By Charlie Barrett
"Llanfairpwllgwyngyllgogerychwyrndrobwllllantysiliogogogoch." Yes, that is a real town name. Try and pronounce it.
One of our takeaways from Wales so far has been their interesting language. Everything in Wales is written in both Welsh and English and children spend the first seven years of their life learning exclusively Welsh in schools. After our meeting with the Conwy youth council, one of the kids asked us if we had visited this town, "Llanfairpwllgwyngyllgogerychwyrndrobwllllantysiliogogogoch." Yes, that is a real town name. Try and pronounce it. Check out this UK weatherman nailing the pronunciation.  
Today we had a chance to explore Northern Wales a little more and learn about the culture of this small, homogenous society. We explored Snowdonia National Park south of Conwy and had a chance to reflect on what we have learned so far on this fieldwork. We thought about ways that governmental ideas in the U.K. can be used to improve civic engagement in the U.S. In our reflection, some of our main takeaways were the ability to petition and a need to increase civic education.
While taking some time to reflect in the Welsh Countryside, TEA students attempted to summit Snowdon Mountain in Snowdonia National Park.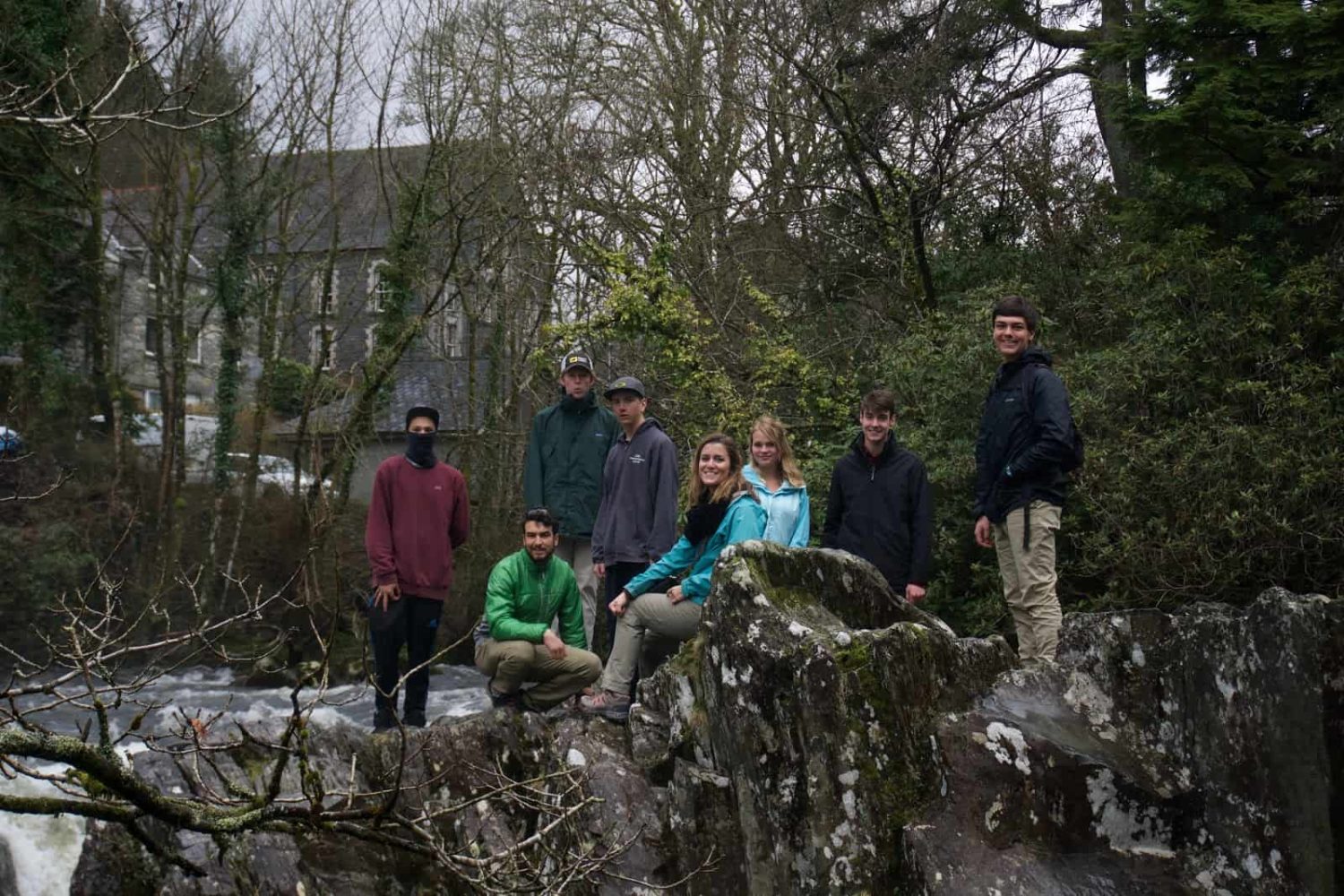 TEA students identify that change CAN be done to impact civic engagement in the U.S.
The governing body of Wales is incredibly easy to petition compared to even city level petitions of the U.S. To get a petition to be heard by the Welsh National Assembly all you need is 50 signatures, raised recently from 10 signatures. With just 50 signatures you can have the entire government of the region of Wales hear your idea to change the policies. An example of petitions working in Wales is the plastic bag fee. A member of society felt that plastic bags were something that should be removed in Wales. He got his signatures and petitioned the government to change the laws for the distribution of plastic bags. The National Welsh Assembly heard the petition and now in Wales, there is a 5 pence tax on all plastic bags. This has been so successful that other regions in the U.K. have started a similar policy, such as in Scotland. The ability to easily be able to petition the government could be an important way for people in the United States to feel like they have more of a say in government and could spread from local to regional to national changes. Another interesting part about petitions in Wales is that you can be any age to submit a petition. This is an interesting way for the youth to be able to have input in the government.
Another thing that we have found is that the United States needs to increase the amount of civic education in schools, but also ensure students understand how they are connected to political issues. When people understand how the political system works and can see direct connections to themselves they are more likely to vote. For example, students on this fieldwork are more likely to vote on issues including, gun control, freedom of expression, environmental issues, and protecting individual liberties. An increase in civic education would allow for more people to become informed voters which would allow more people to understand that their vote matters. A couple of years ago, a town council member in Truckee was decided by 27 votes. Upon reflecting about this fact, Jason McCay-Moran stated, "How can you not vote when decisions being made in the town you live in are determined by elected officials that you can have a real impact?!"