2nd-Graders Examine the Magical World of Pollination
Our 2nd-grade students traveled to a Wadsworth farm where they met with Michael, the President of Northern Nevada Beekeepers Association.
For their Spring Learning Expedition, our 2nd-grade students are building their research skills and science knowledge through a study of the secret world of plants and pollinators, with a particular emphasis on the life of bees. The perfect for springtime topic right? Our guiding questions for this expedition are:
– How do pollinators help plants grow and survive?
– How do we get the fruits, flowers, and vegetables we enjoy?
– How do we become researchers and share our learning?
– Why should people help pollinators to survive?
– How can I take action to help pollinators?
To tackle these big ideas, students have begun the process of answering these questions by investigating the parts of a plant, digging deep into the pollination process, and creating scientific models of plants.
To put this learning to use, our 2nd-grade students traveled to a Wadsworth farm where they met with Michael, the President of Northern Nevada Beekeepers Association.
Our Learning Expedition expert gave our students an informative beehive tour and presentation about the life of the bees found in the area. Students learned that Honey bees are the only type that makes honey and Mason bees are the best local pollinators. Michael encourages folks to get/build a Mason bee home for their property for this very reason!
While at the Wadsworth farm, judging from the student's faces, it was evident that most of the kiddos don't see horses much. And judging from the horses' behavior and faces, it was evident that they don't see kiddos very much! During their visit to the farm, the students inundated Michael with questions and devoured the answers. Once one question was answered, five more hands would go up. It was a reminder of how curiosity at TEA is ignited through expert interactions like these.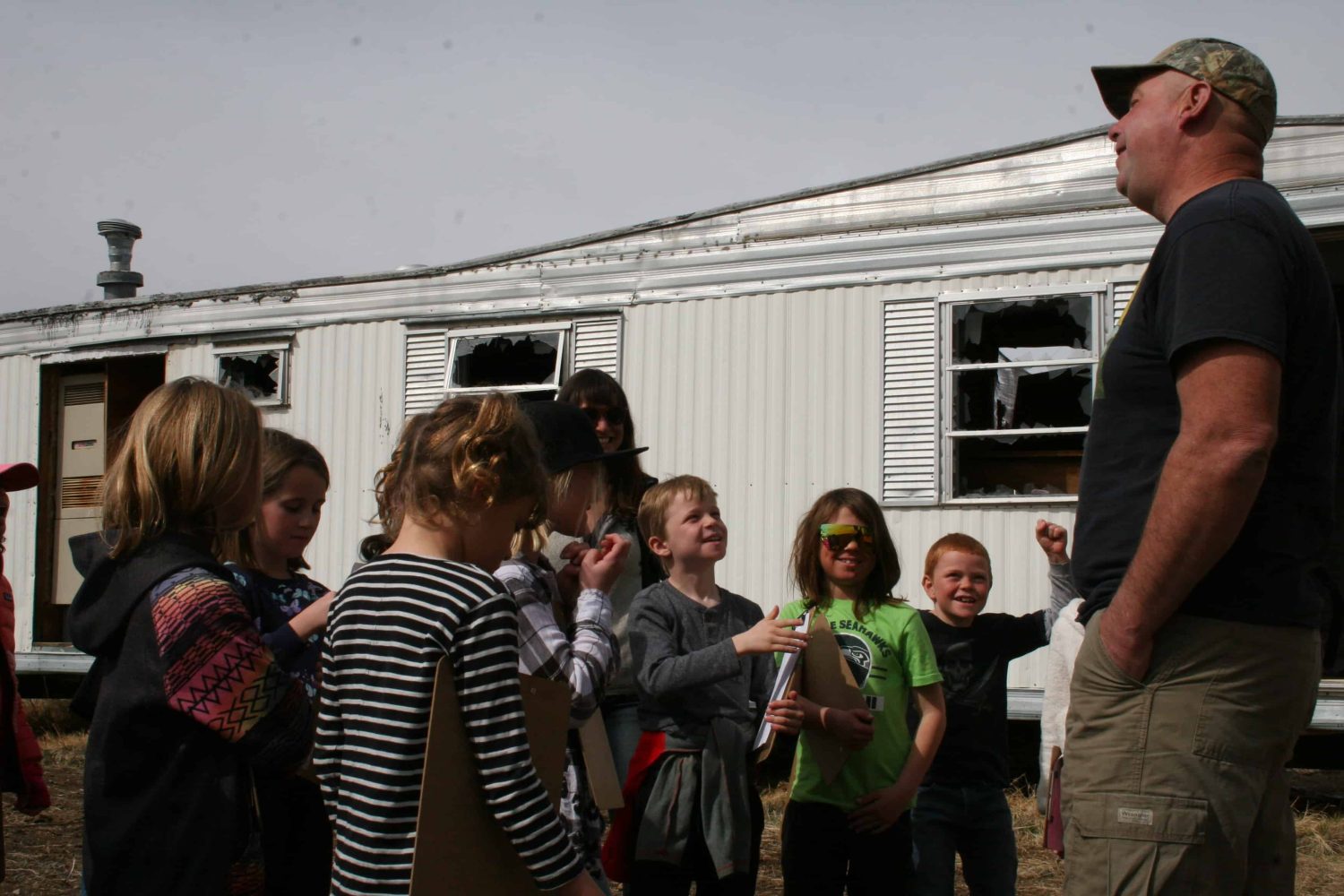 Our very brave crew leaders tried on some bee suits to the joy of the students. Next, the students were invited to a honey tasting by scraping the honeycomb straight from the file! It was a once-in-a-lifetime experience for our kiddos. The excitement and enthusiasm was through the roof amongst the students. Following their farm and expert experience, they walked across the field to the Truckee River, and their expressions on the students' faces were priceless as they sprinted in this wide open country.
Students will continue to meet with experts and conduct research about the bee's role in the process of pollination and how they can positively impact the survival of these pollinators. At the end of this expedition, there will be a service element to this expedition in connection to the non-profit Bees4Vets. We're looking forward to sharing more soon!
As always, we greatly appreciate our experts for engaging with our students. And an extra special appreciation to our parent chaperones and photographers for helping us create and document these experiences.