Fall 2018 TNT Lacrosse Skills Clinic Series
This fall, train like a collegiate athlete
Did you know that 80% of women's and men's college lacrosse practices are dedicated to fundamental lacrosse stickwork?
This fall, train like a collegiate athlete with former collegiate, professional and international lacrosse players, Taylor Simmers and Eric Martin @ the Lacrosse Skills Clinic Series. In this six-session series participants will learn to:
* Pass and Catch with a Purpose
* Shoot on the Run, Step Down and Quick Stick
*Off Ball Cut and Fade
*Dodge and Create
*And More!
Lead Coach Taylor Simmers – As a recruited athlete at Princeton University, Taylor won two National Championships in lacrosse and earned NCAA All-American, NCAA Scholar All-American, and Ivy-League honors. He has played lacrosse professionally for the Philadelphia Wings in the NLL and the San Francisco Dragons in the MLL, served as an Asst. Coach at Princeton University with Bill Tierney and David Metzbower and has directed numerous lacrosse camps throughout the West since moving to San Francisco in 1999 to become the Varsity Lacrosse Coach at the Branson School in Ross, CA.
Lead Coach Eric Martin – Eric had a standout collegiate lacrosse career — winning two National Championships. He was named the 2003 & 2004 National Defenseman of the Year and the 2004 National Player of the Year. Post college, Eric enjoyed a decade-long professional lacrosse career in the National Lacrosse League and Major League Lacrosse, earning All-Star accolades in both leagues, and was a multi-time All-Pro recipient in the MLL. In 2010 he won the FIL World Championship in Manchester, England as a member of the US Men's National Team. That same year, Eric won a professional championship with the Washington Stealth. In 2014, he was inducted into the Salisbury University Athletics Hall of Fame.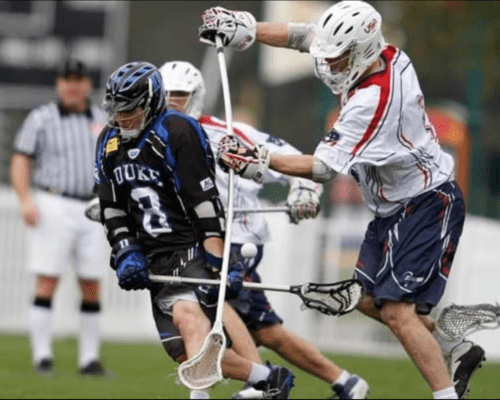 Experience Level & Grade: Workouts are designed for 4th to 8th-grade boys and girls with one year or more of lacrosse experience. To maximize training, participants will be divided by age and ability.
Where: Alder Creek Middle School Turf Field @ 10931 Alder Dr, Truckee, CA 96161
When: Thursdays from 3:30pm to 4:45pm on September 13, 20 & 27 and October 11, 18 & 25
Space: Limited to 25 players to maximize learning and conditioning.
Price: $125.00
Questions? Contact TEA Athetlic Director Eric Martin at emartin@tea-mail.org.