Inspiring TEA 7th Graders to Become Movement Makers
The "Be a Movement Maker" learning expedition is about moving society, and in many ways, it's as much about young people emerging into the world and finding their voices as it is about challenging retrogressive social norms.
The "Be a Movement Maker" learning expedition is about moving society, and in many ways, it's as much about young people emerging into the world and finding their voices as it is about challenging retrogressive social norms.
Still, what in the world does thinking in metaphorical terms have to do with being a movement maker? Ask the mural activists of Balmy Ave who used symbolism and literary allusion to depict the story of people exiled from paradise in order to make way for industry. Ask Deldi Reyes or Chuck Swanson at the Environmental Protection Agency to learn about the ecological and human casualties of climate injustice. Ask the students engaging with renewable energy tools and digitally manipulating the planet's atmospheric carbon emissions at Berkeley's Lawrence Hall of Science in order to anticipate the world they may have to live in if interventions aren't put into place. Ask contemporary poets Jane Hirshfield, Pamela Alexander, or Jackie Kay to understand that environmental degradation is human degradation.
Or better yet, ask the 7th-grade students at Tahoe Expedition Academy. They know the answers now, too.
During the spring semester, Tahoe Expedition Academy 7th graders embarked on a social and environmental justice-related expedition. TEA students engaged in authentic fieldwork in the Bay Area, conducting climate change research, honing their craft, and studying the complex work of professional scientists, poets, and social justice advocates. In the months preceding their fieldwork experience, they built knowledge on historical and contemporary calls to action. They explored the social science concepts of collective behavior and organized movement; read Harper Lee's To Kill a Mockingbird to understand the cultural conditions that lead to human agency; studied poetry to observe rhetorical devices and powerful voices in action; and researched the suffrage, labor, and civil rights movements in order to determine criteria for successful action in the 21st century.
During the week-long field study in San Francisco's Bay Area, students were exposed to experts on climate change, environmental justice, mural activism, and poetic verse as a platform for protest. To collect material for their final product, the students investigated the impacts of climate change on natural and human landscapes and interviewed environmental justice advocates about how to move society to take action. They volunteered at the Glide Memorial Church soup kitchen and visited an adjacent mission to build their knowledge of the United Farm Workers Union and its connection to Latino history and art in the area. They toured San Francisco's Environmental Protection Agency office to learn about existing environmental movements and engaged with the idea that climate change is as much a humanitarian issue as it is an ecological one. In City Lights Bookstore, which has the distinction of being ground zero for the West Coast Beat Movement, they completed a poetry scavenger hunt and learned about the Beats' influence on advocacy efforts in the 1950s and '60s. Galvanized by the Beat sentiment, the students participated in a Youth Speaks workshop to engage in spoken word poetry, honing their craft, and exercising their voices in calling the world to action. Finally, they headed to the Lawrence Hall of Science and the Berkeley area to further their understanding of climate change and to put their classroom study of movement-making to the best possible use.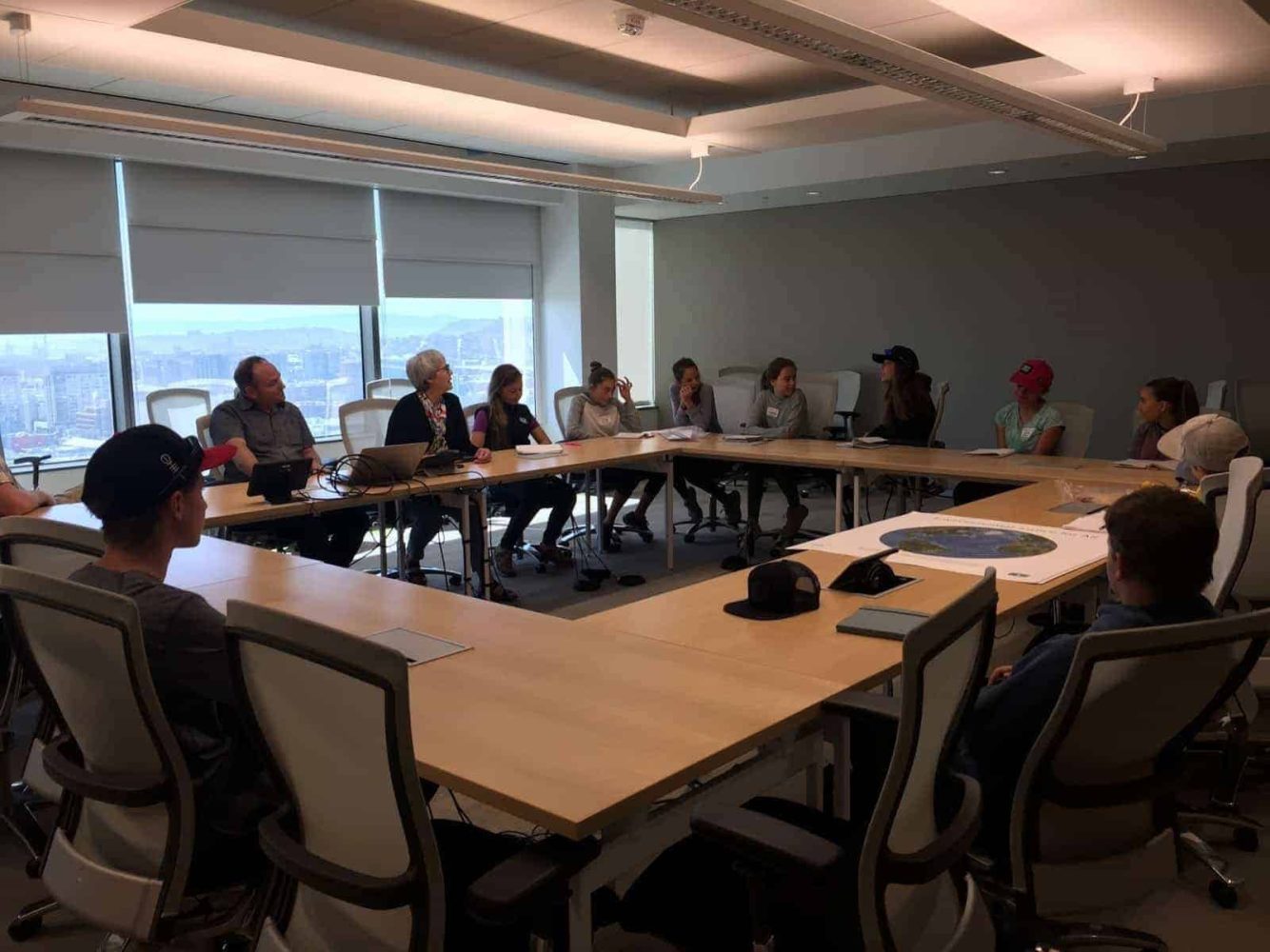 Their final product, a TED Talk-style presentation focused on issues of climate justice, integrated all of these elements and similarly applied them before a community audience. In this work, students combined their knowledge of global warming and human rights advocacy to deliver a powerful oratorical piece that was as informed by the spirit of poetry as it is by the indisputable facts of science. Students tapped into their passions and were compelled to exercise their voices without inhibition. Above all, they were inspired by the idea that their combined talents – be they predicated on art or algorithm – could be channeled into something powerful.
After our 2016 Movement Maker Learning Expedition, one of our students was inspired to build a greenhouse after learning more about climate change. But when he found out the cost of the greenhouse was 5,000 dollars he felt there had to be a better way. "And that's why I invented the Hexadome. The Hexadome cuts down on global emissions from long distance food transportation that litters about 31 percent of our total carbon footprint production."
Watch his Youth TEDx Talk here: