Learning in the Outdoors (But Not Necessarily About the Outdoors)
Sometimes TEA is described as an "outdoor education school." Perhaps you've described it this way yourself.
It's easy enough to do as the stories we often share are those from outdoor adventures where our students rappelled down slot canyons or paddled down large stretches of water in an effort to learn more about uranium mining or immigration. The visuals tell a story of an outdoor education program, but the experiences in themselves include rigorous academic inquiry across all national standards (reading, writing, math, science, social studies) as students build background knowledge to prepare for these experiences.
While learning about the outdoors certainly happens some of the time, it really is only a very small part of our approach. Perhaps a better way to phrase that is that we are a school where learning happens outside of the classroom. This intentional approach of ours is often described as "where the TEA Magic comes from," as learning outside of the classroom lends itself to application of national standards to real-world problems, which in turn helps students to identify purpose in learning. And when we're outside of the classroom, we are more likely to encounter "curveballs" that require students (and their teachers) to adjust to on the fly, which is an exercise in itself that helps our students grow their comfort zones and become more resilient, perseverant, and adaptable human beings.
These "out of the classroom" locations might be Webber Lake, a beautiful alpine lake about 45 minutes north of our campus. This past fall, our Kindergarten crew had their first "overnight" experience there. In short, they had a blast! There were nature hikes around the lake and surrounding areas filled with wildlife and beauty. At their campsite (which backed to a gorgeous meadow) the Kindergarten crew ran around and played to their heart's content. As the night neared, everyone in the crew (parents included) pitched in on an amazing dinner. The night then finished off with a glow stick dance party, so fun!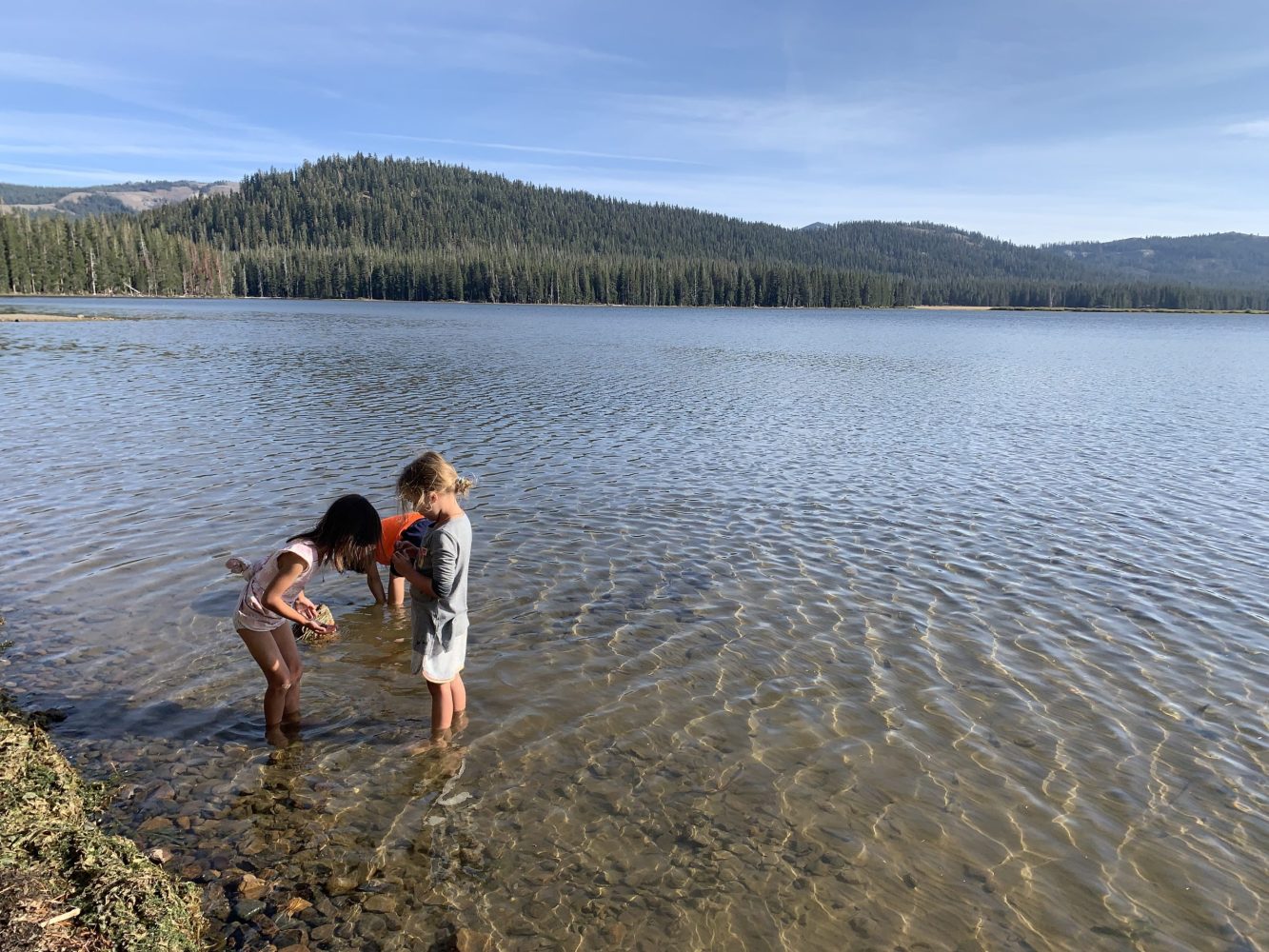 "Fieldwork provides teachers with thousands of micro-opportunities to relationship build in ways that completely change the dynamic back in the classroom."
This is a quote from a story Carolyn Highland (TEA faculty member) wrote for our blog a few years back titled "From Backcountry to Basecamp, How Fieldwork Strengthens Relationships." Please give it a read if you have not already.
In her beautiful account of a trip she led to Yosemite a few years back, Carolyn describes how upon return to the academic setting of a classroom, "Students who gave up on themselves after one failed attempt at a multiplication problem now summon the resilience they found in the cold on our snow camping trip." This is what we mean when we say "Crew" at TEA. The impact not only helps our Social Emotional Learning outcomes, but it also paves the way for deeper academic learning.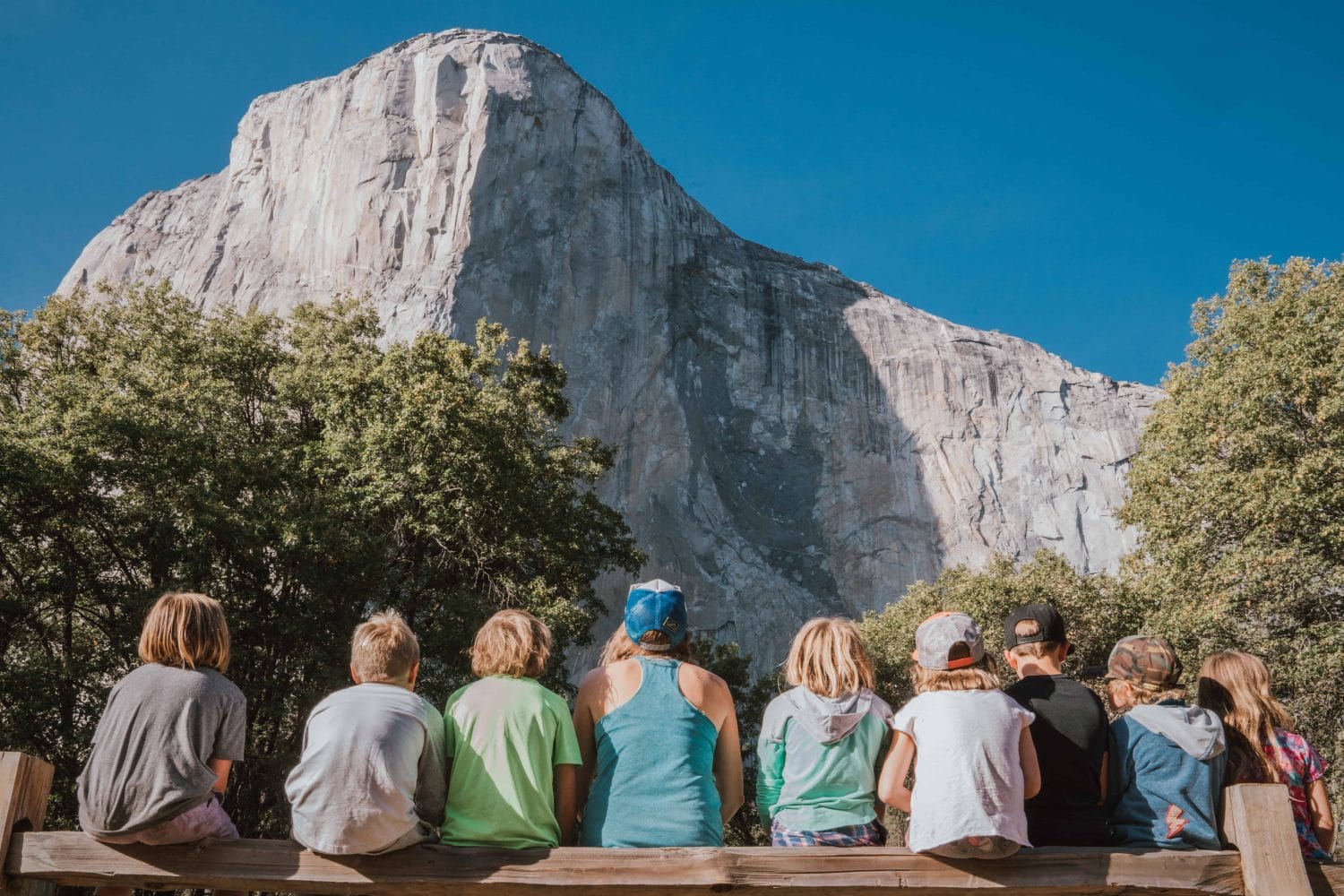 In another recent example, our Middle School students traveled to Henry Coe State Park just outside of San Jose, California to build their Crew foundations.
And sure enough, we almost immediately ran into real-world curveballs. To start, our camping locations were without water, which was in direct contrast to the background research we had done. Next, our "revised" camping location was flanked by poison oak and yellow jacket nests. And last but not least, the field we were camping in turned out to be the home to more than a few tarantulas (yes the spiders) as the tarantula mating season was right around the corner.
As our middle school students negotiated these curveballs, the stage was set for conversations around climate change and its impact on our waterways.
Conversations around water rights and equity of access. Conversations around ecosystems and the roles tarantulas play in it. Math standards, science standards, social studies standards were literally alive all around us.
What were the takeaways for our middle school students? We invite you to read through this post containing student reflections from the experience.
In the end, we do love fieldwork at TEA. It builds Crew, helps us achieve our social emotional learning outcomes, deepens academic standard content, and helps students to develop a sense of purpose. And for the students, perhaps this middle school student's reflection says it best.
"Even though our trip didn't go exactly to plan, we enjoyed the pivot. We were thankful to have more time to bond with our classmates and crew mates."