Tahoe Expedition Academy's parent association is excited to host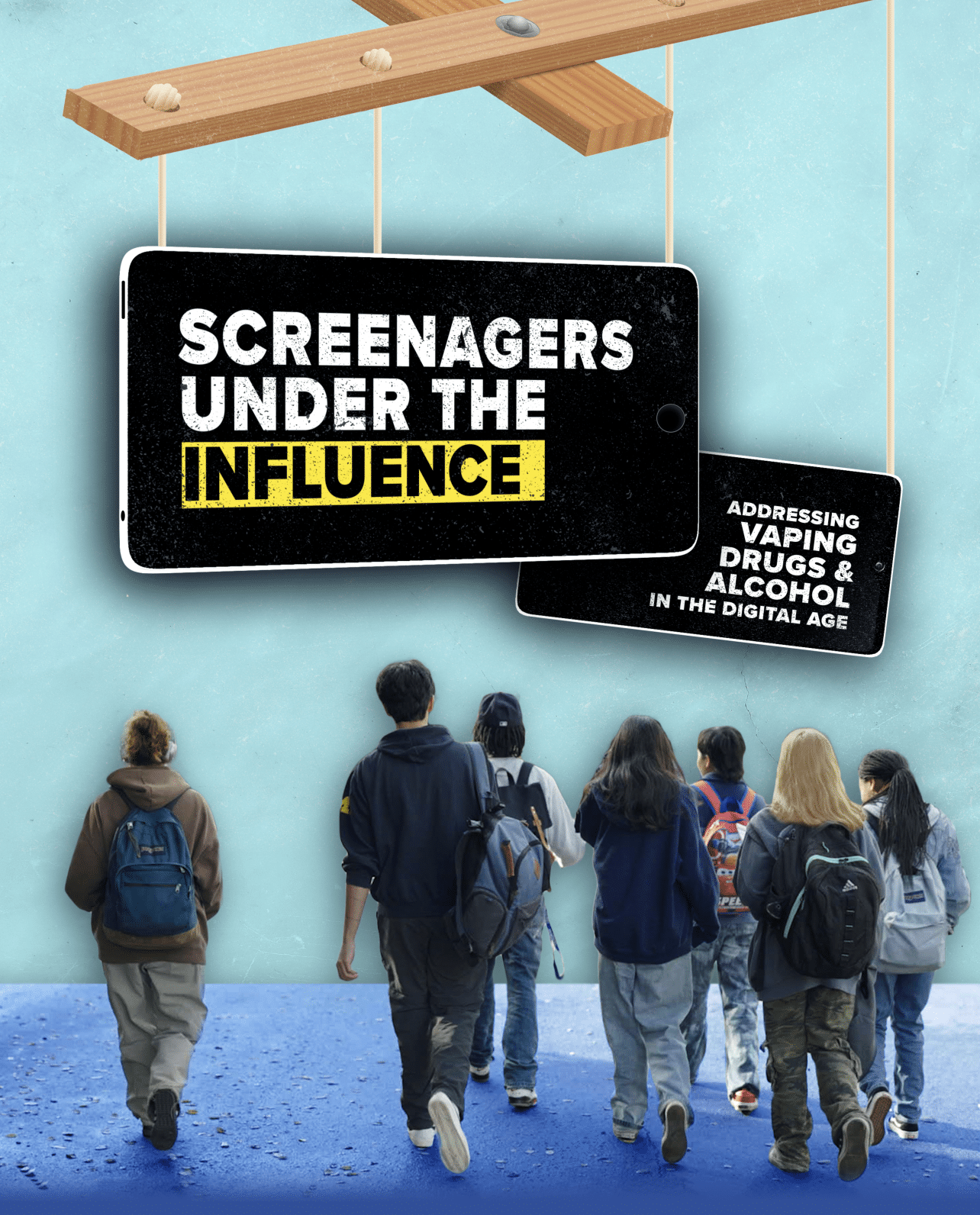 This event is open to parents and students, but please note that the film is not intended for students under 12
Tahoe Expedition Academy's parent association TAP is excited to host Screenagers Under the Influence: Addressing Vaping, Drugs & Alcohol in the Digital Age on Wednesday April 19th @ 6:00 PM in Building One on the Martis Valley Campus. This event is open to parents and students, but please note that the film is not intended for students under 12.
Screenagers Under The Influence: Addressing Vaping, Drugs, and Alcohol in the Digital Age, the third feature documentary in the Screenagers trilogy, delves into how the tech revolution has reshaped adolescence and its effects on substance use. The film debunks myths and depicts strategies parents and schools can use to encourage healthy decision-making, support teen mental health, set limits, and create healthy home environments. The film also includes many ways young people are using their wisdom and strength to help each other and themselves through this complicated terrain around substance use.
While most documentaries about substance use focus on severe addiction, Screenagers Under The Influence fills a pressing need for a film that explores more common scenarios. The film is grounded in teens' current reality of being flooded by images on social media, movies, and TV shows about vaping, drugs, and alcohol.
Like the first two Screenagers films, Screenagers Under The Influence interweaves cutting-edge science with personal stories to create an informative and entertaining film experience for young people and adults alike. Screenagers Under The Influence focuses on practical solutions for keeping our teens safe in a changing world.
Please note that space is limited to 100 people and we are requesting a minimum $5 per family contribution. Please register now if you are planning on attending. Once we reach capacity, you will be able to join a waitlist. If you do reserve a ticket and your plans change, please release your ticket so we can release your ticket to waitlisters.