After School Clubs
Yoga Club
Movement, Mindfulness, and Play!
Yoga club is a new offering for the 2023-24 school year, designed for students K – 5th, and hosted at The Peace Offering in Truckee, which recently opened this summer and offers a wide array of mindful practices, yoga classes and more. 
For our youthful participants, practicing yoga builds strength, coordination, flexibility and when practiced in a group setting is fun, silly and wholesome! Through yoga poses, dance, and play, kids will connect with their breath and bodies. In addition to yoga methods and light workouts, students will dive into art with nature mandalas, participate in active games and practice meditation in this hour-long club.  
The class will end with a period of relaxation and calm. This combination of activities promotes physical, mental and emotional wellbeing in kids. This club is sure to inspire, excite and challenge, with some calming elements as well, maybe even a nap is in order by session's end.
Details
Who: Designed for Kindergarten – 5th grade students.
When​: Mondays 3:00 -4:15pm, beginning October 30, 2023. Dates are scheduled on the school calendar linked here.
October 30

November 6, 13, 27

December 4, 11
Where: The Peace Offering, 10075 West River Street, Suite B, Truckee, CA 96161
Transportation: Transportation will be provided from TEA to The Peace Offering Studio. For participants in Kindergarten through 2nd grade, please bring a car seat to school for transporting in TEA vehicles. Pick up is from The Peace Offering.
Capacity: 15 students.
What to Bring: Water bottle, snack and athletic clothes.
Laura Patterson – Laura is a TEA parent to four children and an accomplished chef and Culinary Academy graduate, farmer, retreat organizer and yoga teacher. She recently opened the Peace Offering, a healing arts studio in Truckee which  offers yoga classes, community circles, and sacred healing events. For over a decade she has grown a vegetable, herb and plant medicine garden and now runs two separate organic and biodynamic orchards and vegetable gardens. 
Sophie Czerwinski – Sophie is an avid environmentalist, outdoors person, community wellness worker, artist and yoga instructor. She received a degree in Anthropology and Global Health from Dartmouth College in 2019. Sophie completed her yoga teacher training with CorePower Yoga in Berkeley in 2022, and moved to the Tahoe area in Spring of 2023. Sophie is equipped with knowledge of mindfulness, meditation and breath work practices and is excited to integrate these things into Mindfulness Club to enable children to feel more grounded and present. Prior to becoming a yoga teacher, Sophie researched public health interventions, guided backpacking tours, worked as a community health worker in Lesotho Africa, organized healing arts workshops in Montana, and worked as a mountain biking instructor. Sophie currently works at TEA as a backcountry guide and at Tahoe Flow Arts & Fitness.
Cost​: $175
Register: Click here to register.
Scholarships – It's our goal to ensure that programs are available to every enrolled student and family – program costs should not deter participation. To ensure this, Tahoe Expedition Academy offers need based financial assistance for Athletics and Activities programming. Please contact the TEA Athletics and Activities Department for details at emartin@tahoeexpeditionacademy.org or apeugnet@tahoeexpeditionacademy.org. All inquiries are confidential.
The Peace Offering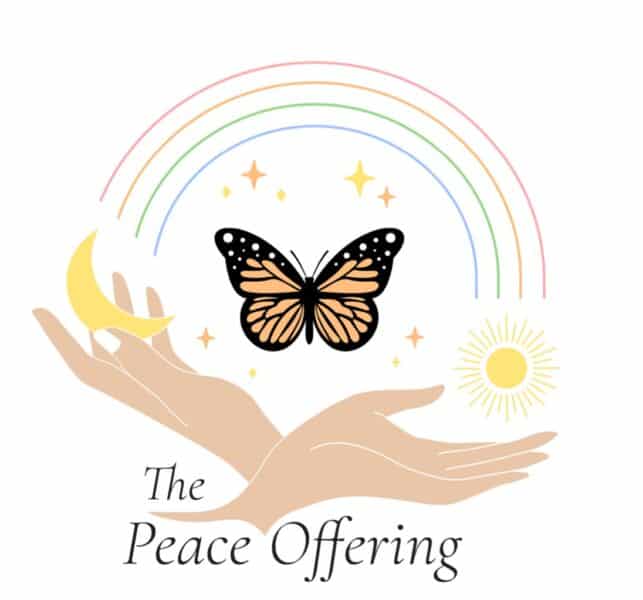 The Peace Offering is a new studio on West River Street in Truckee. The Peace offering partners with exceptional local yogis, indigenous elders, and healers from around the world to offer enriching classes, workshops, and all-inclusive retreats. Their mission is to reconnect individuals back to their roots and to the ancient wisdom of the earth.If you're interested in other adult or child offerings visit https://www.thepeaceoffering.com/