4th-Graders Persevere Rain, Sleet, and Snow in the Name of Science
The Ponderosa Crew exhibited strength of character while kicking off a semester-long study of aquatic life and stream energy.
At first, it was just supposed to rain. Then the weather made a turn for the worse. Now, this mid-September snowfall in the Sierras was catching just about everyone off guard, but this crew of 4th-graders (aka the Ponderosa Crew) was prepared to gather stream data rain or shine, which in this case turned out to be a crazy mix of rain, hail, and snow. And perhaps because of the additional challenge created by the weather, the Ponderosa Crew's strength of character shined even brighter on this day.
This field study was part of their first semester learning expedition titled "Agua Azul." Throughout the course of the learning expedition, the students study aquatic life and origins in energy in streams. The stream data they were gathering on this field study was from the Truckee River. They were there to take water samples while discovering tiny invertebrate animals.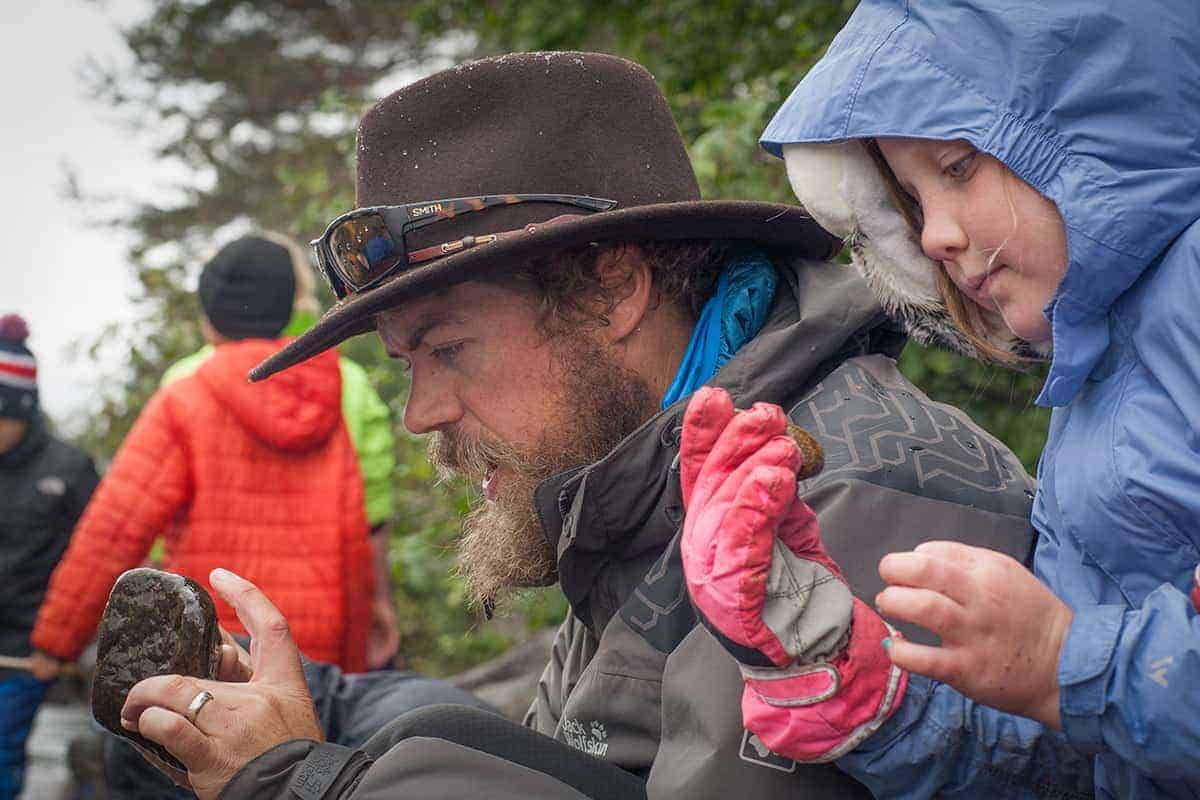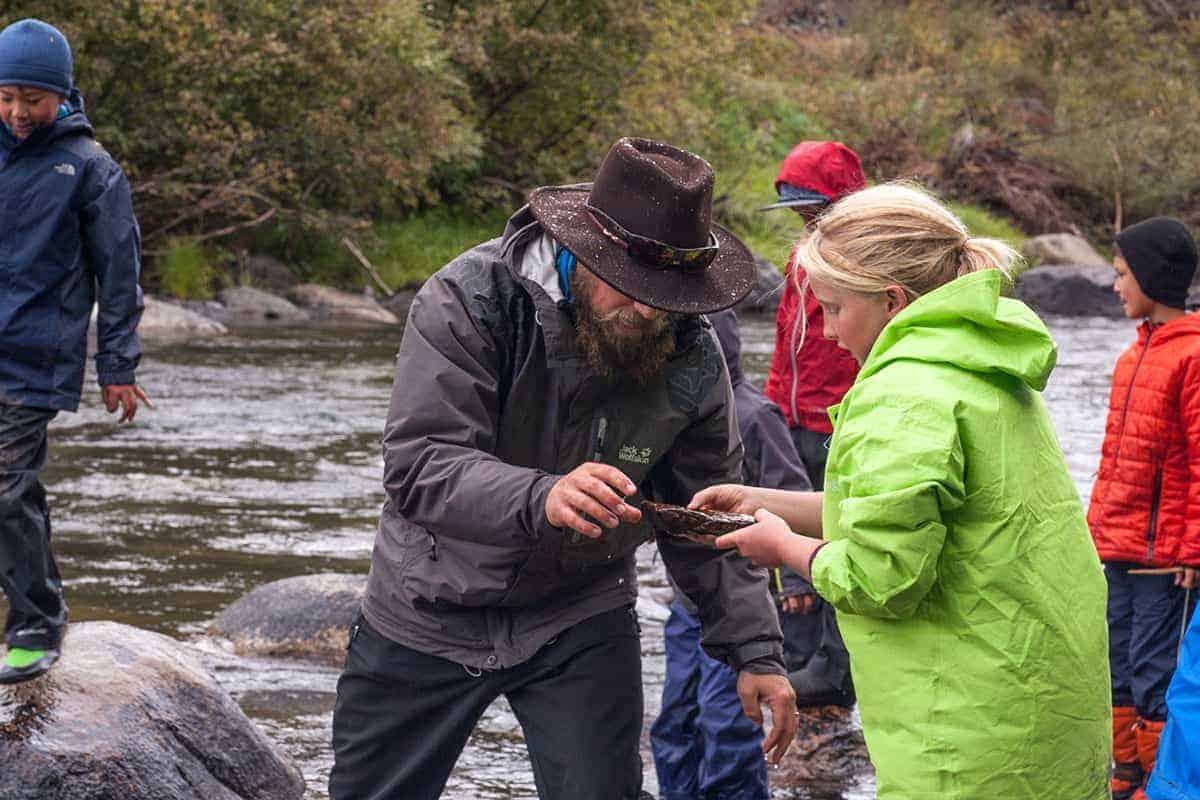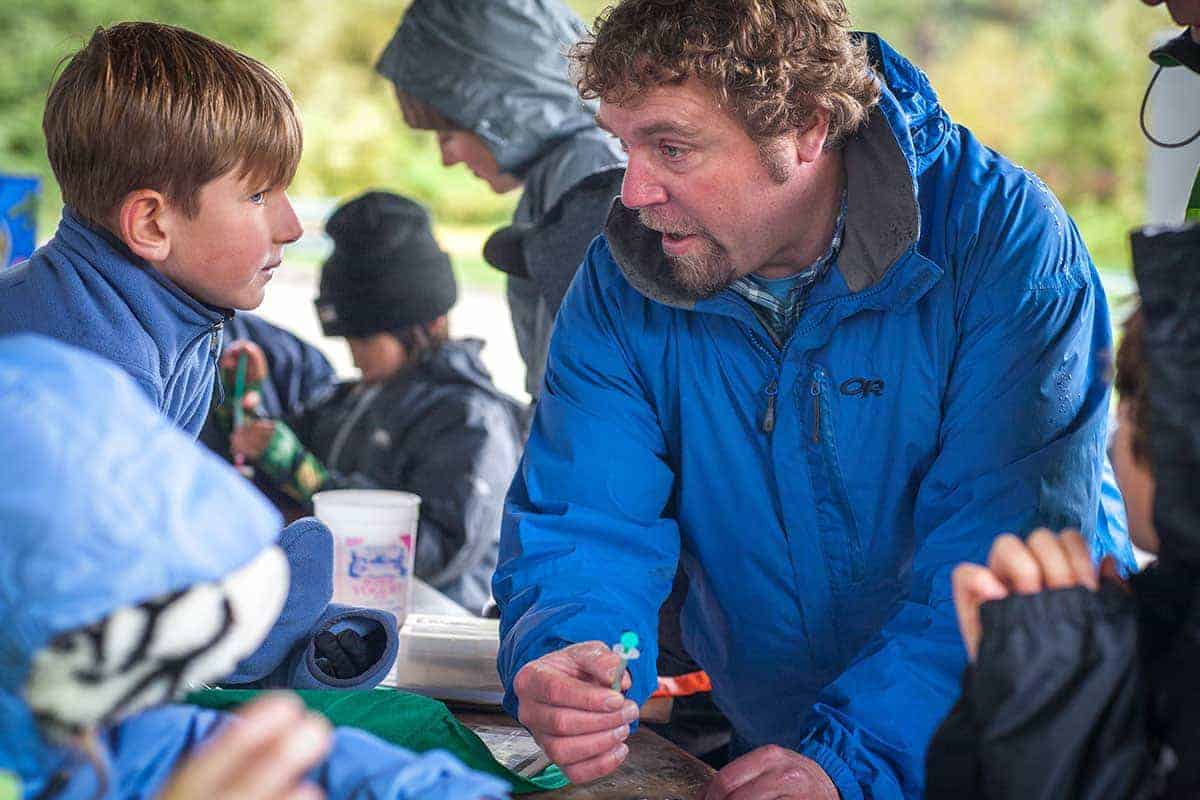 And in true TEA form, the day wasn't all about persevering a snowstorm while doing science, they'd also have to persevere the snow while performing a Tyrolean cross of the Truckee River. Our Adventure Coordinator Jack Benter prepared the crossing and guided the students through the experience. And just as their strength of character had shined through the sleet and snow, their courage and sense of adventure took them across the river, hand over hand, upside-down, only feet above the rushing river. High fives all around Ponderosa Crew!
It was an awesome day of hands-on learning and adventure. Big thank you to Loren, Maude, Jack, Bob Buckley, Dave Osti and the experts from 34 North for making it a memorable day – TEA style! And an extra special thank you to Lesley Chapman for the incredible photos captured in less-than-incredible conditions.