High School Students Study Biomimicry to Inspire Design Thinking
What is design thinking?
What does it mean to design?
What is human-centered design?
What is life-centered design?
What can we learn from the natural world?
What is the biomimicry design thinking process?
How can we employ this process in our design challenge?
In the fall of 2019, TEA Science teacher Jess Svoboda and Art teacher Charlotte Semmes collaborated to create a series of real-world experiences, both inside and outside of the classroom, to answer these questions through the thematic lens of Biomimicry. Their recent out-of-the-classroom experiences (aka field studies) were based in the Bay Area, about a 4-hour drive from our school. By the end of this field study in particular, TEA High School students would meet with experts from The Gap, UC Berkeley, and PAX Scientific in addition to spending some peer-to-peer time with students from Terra Linda High School's MarinSEL program.
To prepare for their 5-day trip to the Bay Area, students first researched each expert they would meet to learn about their background in design and biomimicry. Through this process of building background knowledge, students learned the basics of biomimicry and design thinking.
They also prepared their camping gear and made front country food plans as they'd be sleeping outside and amongst the giant Redwoods while on the field study.
After packing up several suburbans on the TEA Campus, the crew made the 4-hour drive to the Bay Area. Once they arrived at their campground, students were greeted by the unmistakable smell of redwoods as the fog blew through the campground. They enjoyed the absolute quiet, besides the occasional sounds of woodpeckers pecking and Stellar Jays chattering. With the campground in the redwoods as their home base, students spent a lot of time observing nature. They walked into the redwoods and held class in a creek bed. Students learned how redwood roots are shallow, but grab each other for support. They also learned how mycorrhizal fungi creates a symbiotic relationship with 90% of land plants to help support and maintain the gathering of nutrients. Finally, the students learned how roots can be specialized to perform a multitude of functions. Students personally observed only some of these interactions but were inspired to look at nature through a new lens.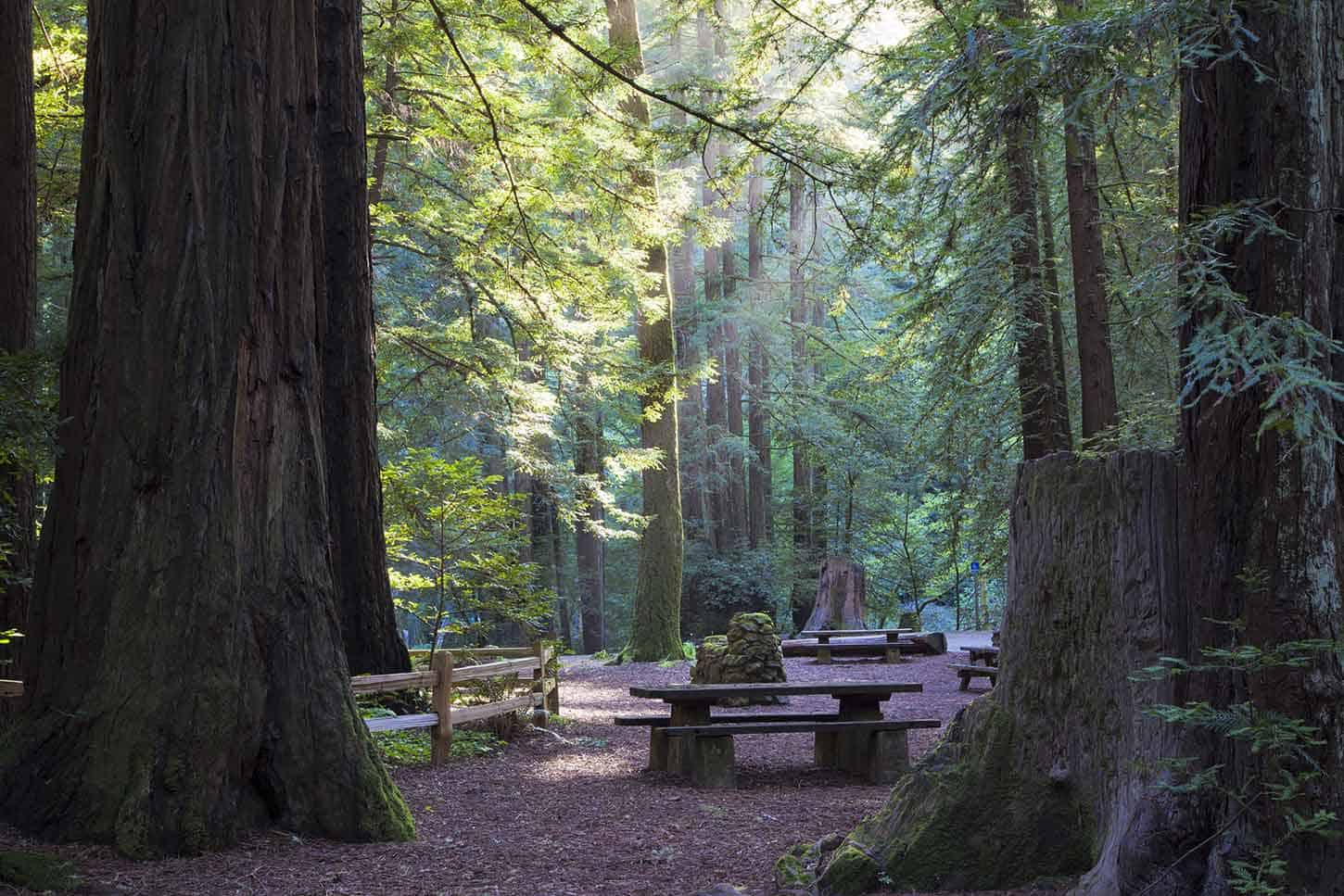 With a head full of inspiration, their first expert visit was with John Kelley and the design team for The Gap. This new department recently received its first patent for a bio-inspired design. John and his team shared with the students their process and how they looked to nature for a solution to their problem.
Next, students traveled to UC Berkeley. While on campus, Professor Robert Full talked with the students about his classes and shared how teams with people from multiple backgrounds tend to be the most successful. He also shared all the robotics and products his students have created, all inspired by nature. He spoke about how STEM careers are important, but cannot stand alone. Rather he feels that STEM should be incorporated into all careers/areas of study.
Students they had the opportunity to meet with experts their own age at Terra Linda High School's MarinSEL program. These students focus on environmental leadership and shared their first-day studying biomimicry with us.
They also spent an entire day at the California Academy of Sciences in San Francisco, where students had access to hundreds of natural adaptations and systems. Students were inspired by the giants of the California Coast, underwater ecosystems, animals of the rainforest, and the universe itself.
Lastly, they ended their trip with a visit to PAX Scientific. PAX has been using bio-inspired design for 20 years. PAX scientific designers illustrated the benefits of bio-inspired design through a story about fan designs. They pointed out that we have been using the same fan design for decades. But by changing the blades to be curved – a design common in nature – they were able to increase efficiency and decrease power required. Students were struck by how simple a change was overlooked for so many years.
This field study was successful in pushing students to think of nature in a new way and appreciate what it has done well. Students learned how we can be inspired by natural phenomena. They learned how to look to nature to make sense of problems and persevere in solving them creatively.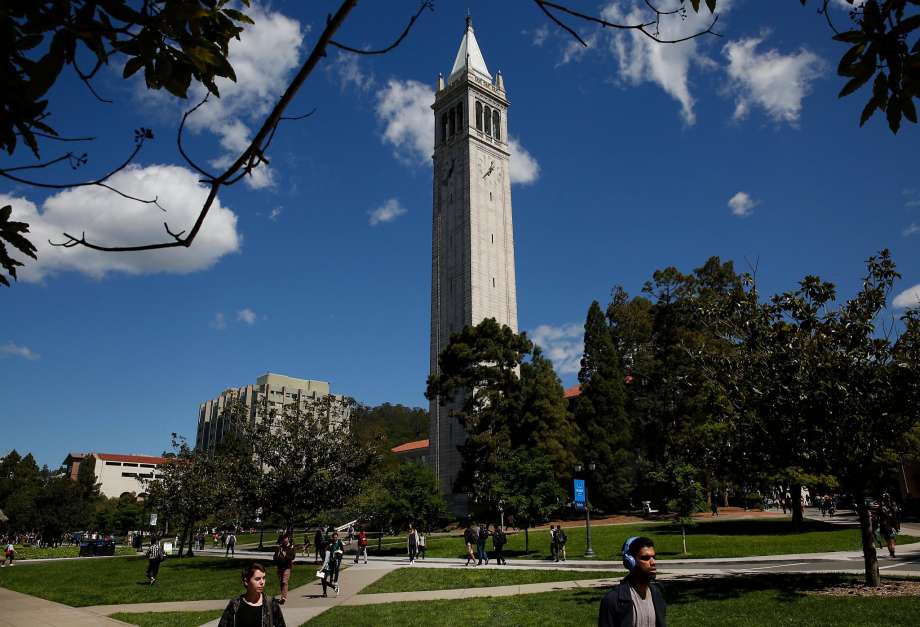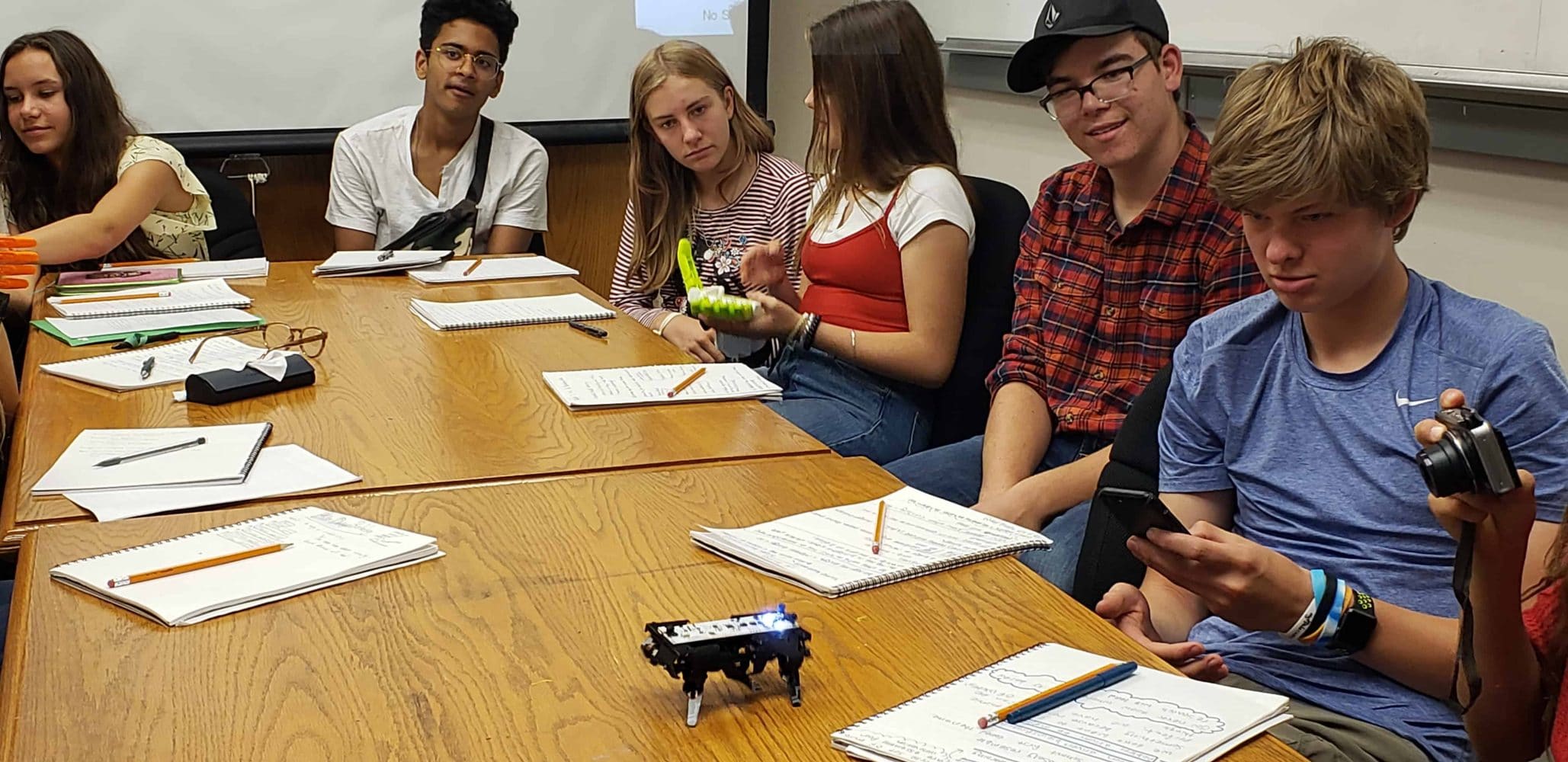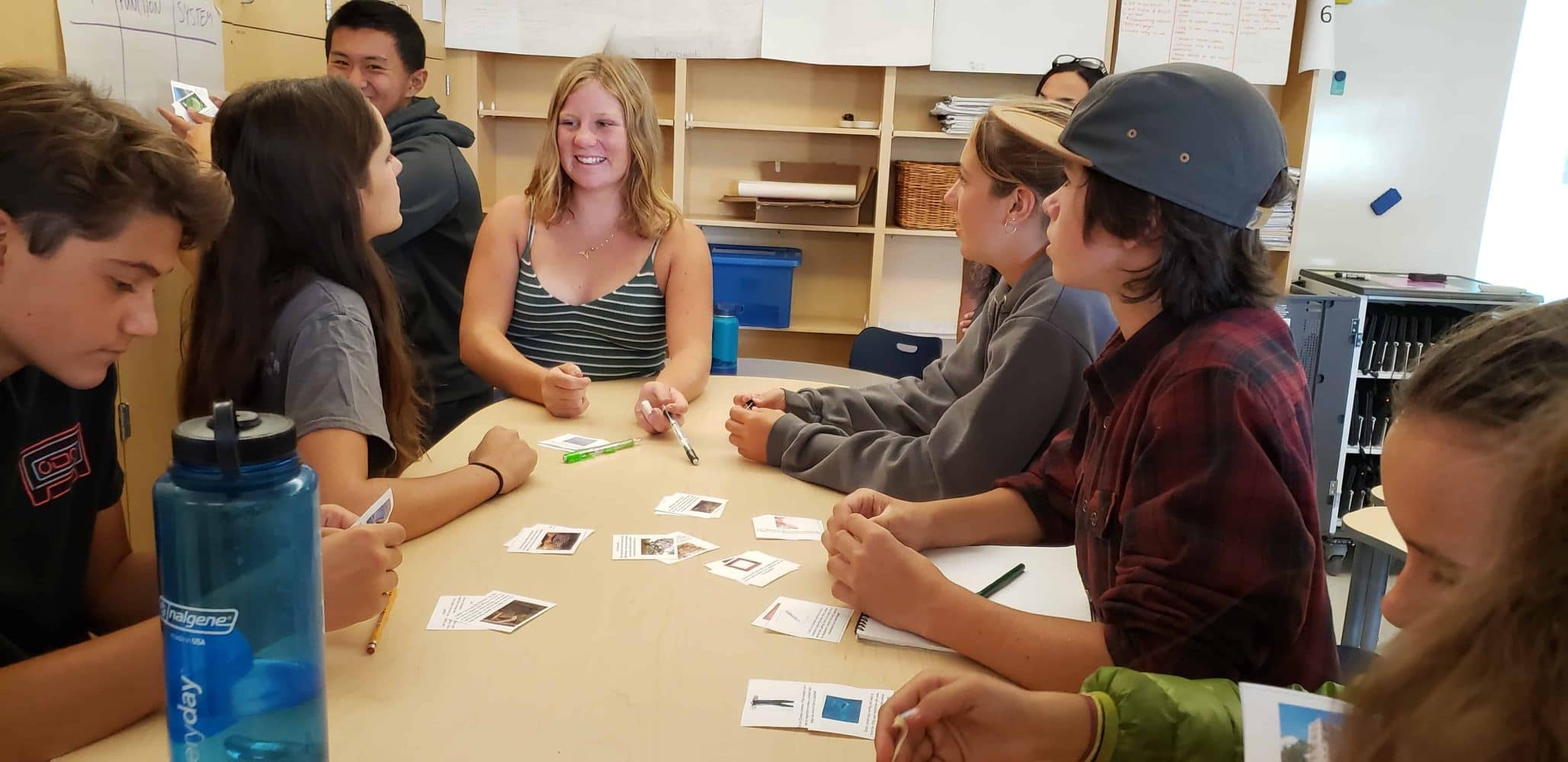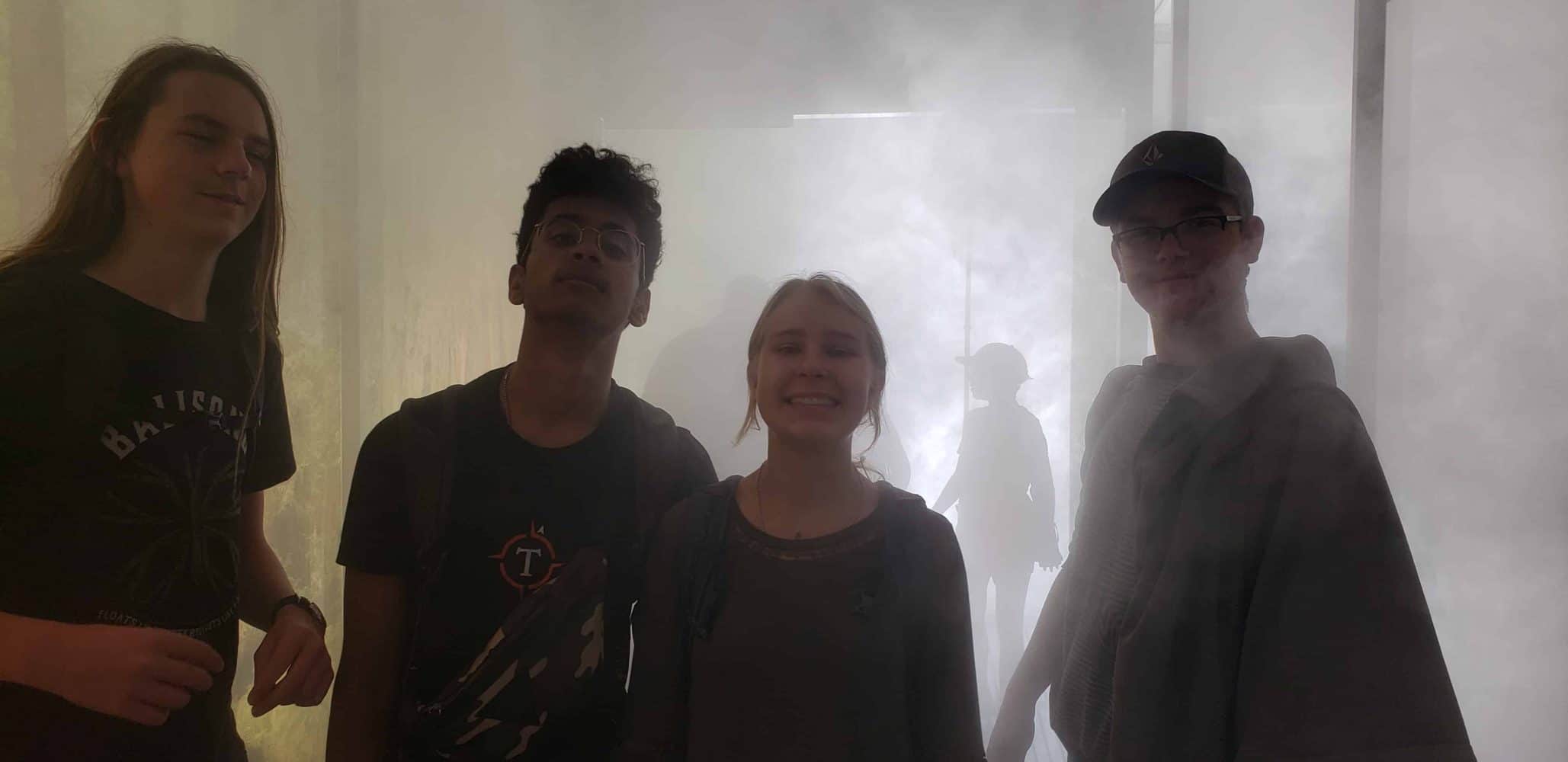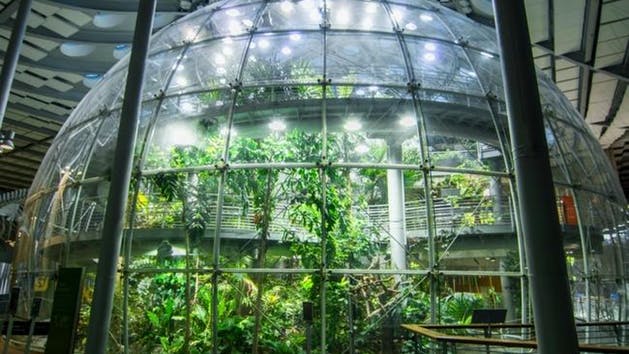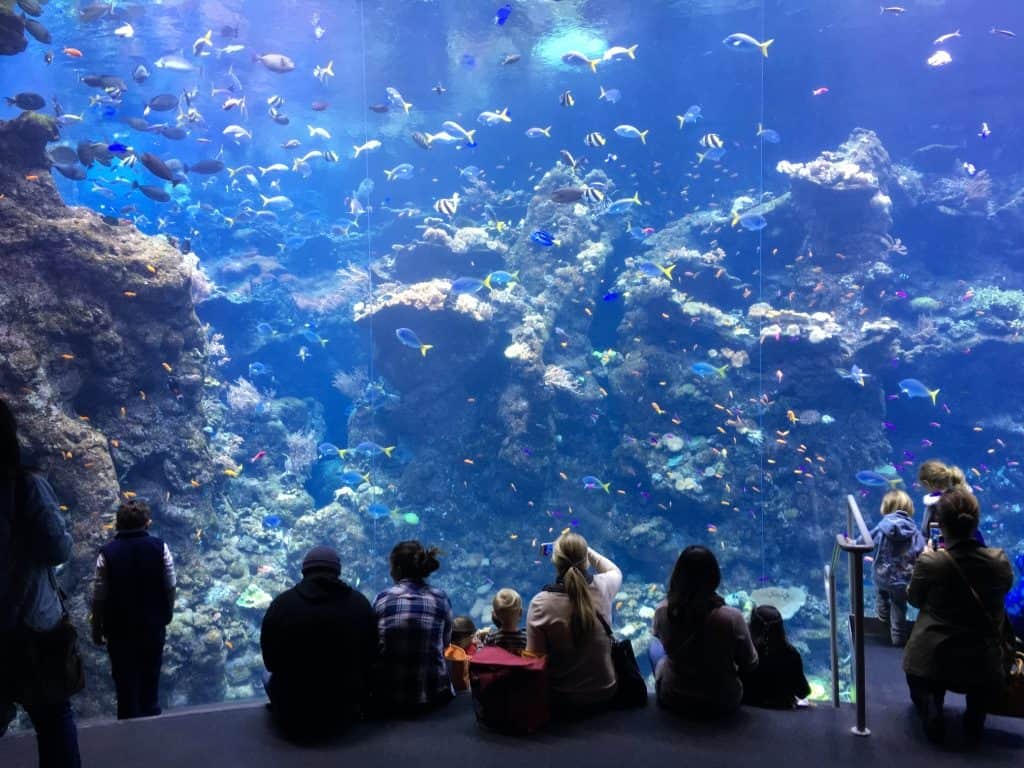 As always, thank you to our remarkable teachers for creating these real-world experiences. And an extra special thank you to our experts - you truly do bring the learning to life for our students!