HS Film Students Partner With a Local Artist to Build a Giant Camera Out of Wood
In order to understand the steps required to produce high-quality content that inspires viewers, we need to understand the tools and skills used by professional content creators at the highest level.
To gain this knowledge specific to cameras, our Film Intensive students are working with Ian Ruhter, a professional artist based in South Lake Tahoe.
Ian used to be at the pinnacle of action sports photography.  But the digital photo process left something to be desired in his heart. Ian had the idea of creating a camera obscura out of an old bread delivery truck and is now world-renowned for his "wet plate" photography – a 100% analog photo experience. His idea is that when you create a piece of nature art via analog processes, you get a better connection with and appreciation of nature.
If you're interested in learning more about Ian, check out this video he produced several years back. It's been viewed over a million times and is a great example of high-quality content that inspires viewers.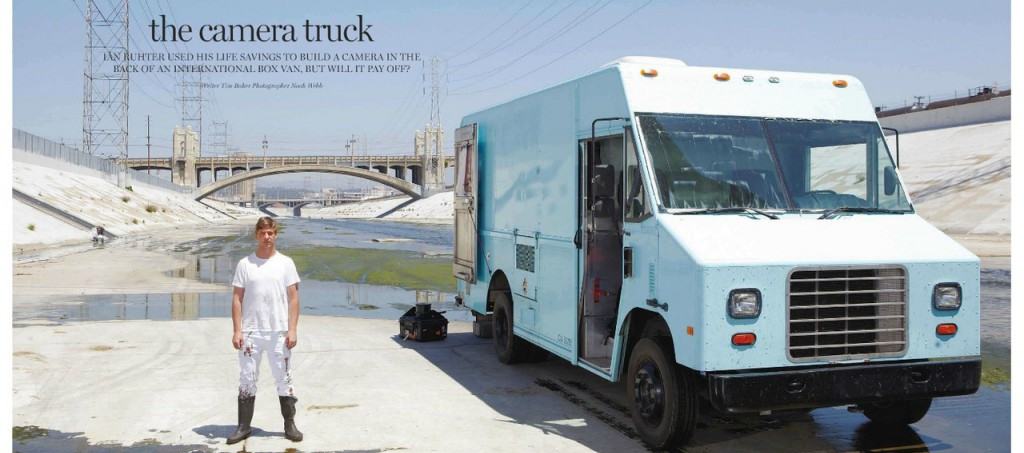 Alongside Ian, our students are currently making an 8x16 foot camera obscura out of wood.
Through this process, the students will gain an intimate understanding of not only how a camera works, but how craftsmanship can create a more impactful piece of art. The goal is to produce a final image on the Martis Valley Campus before the snow gets too deep.
This past week, Ian and the students completed the construction of the camera. The students helped Ian ensure that the inside of the camera was completely void of outside light.
Once that was done, a hole was cut and the lens was mounted. Then 15 high school students entered the camera and the door was closed, leaving everyone in a pitch-black box. When the lens cap was removed, the bust of cheers could be heard down the block. Everyone was in complete awe at what they saw – a gigantic image that seemed like a 4K TV up close, but with absolutely no pixels evident.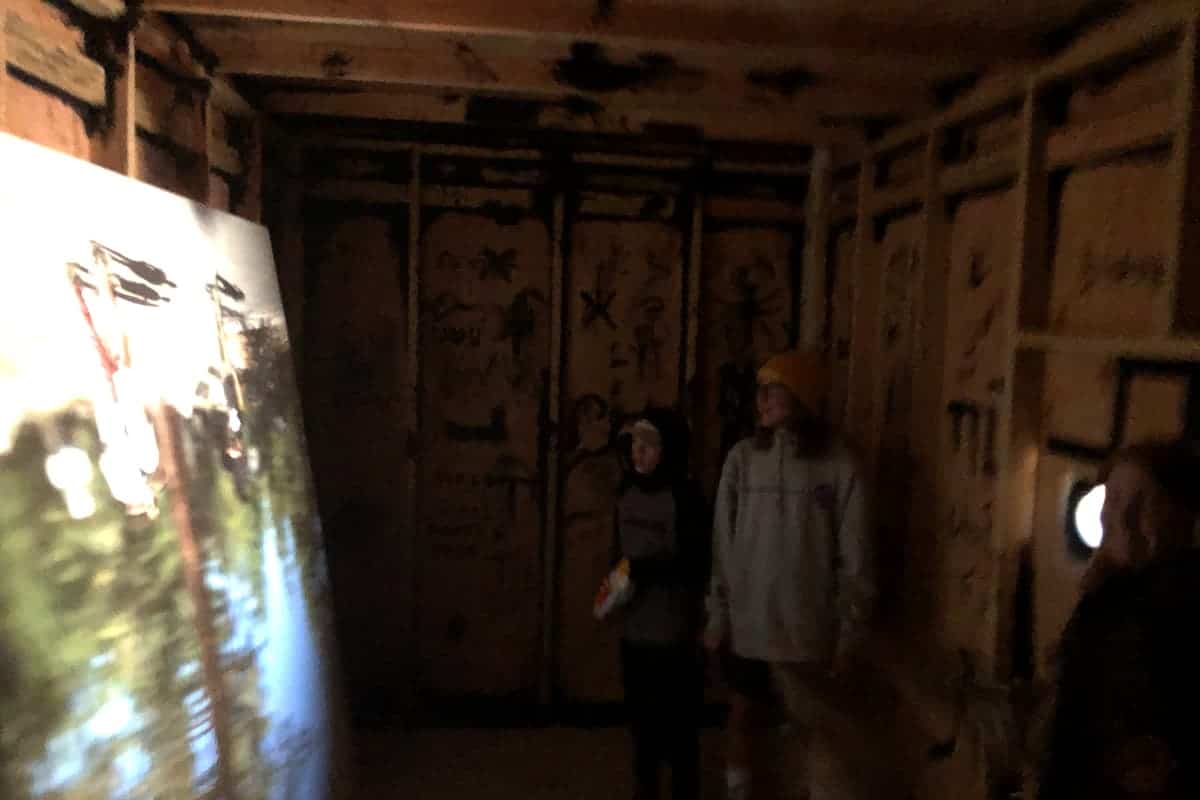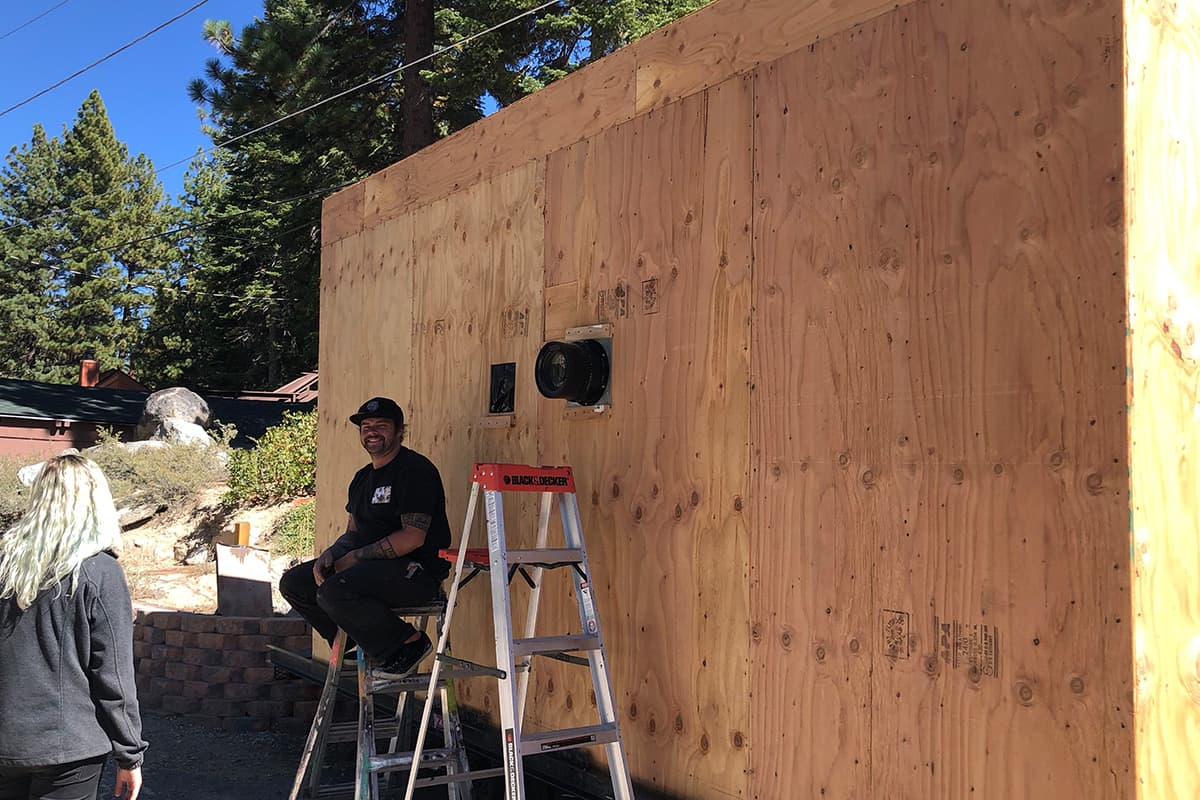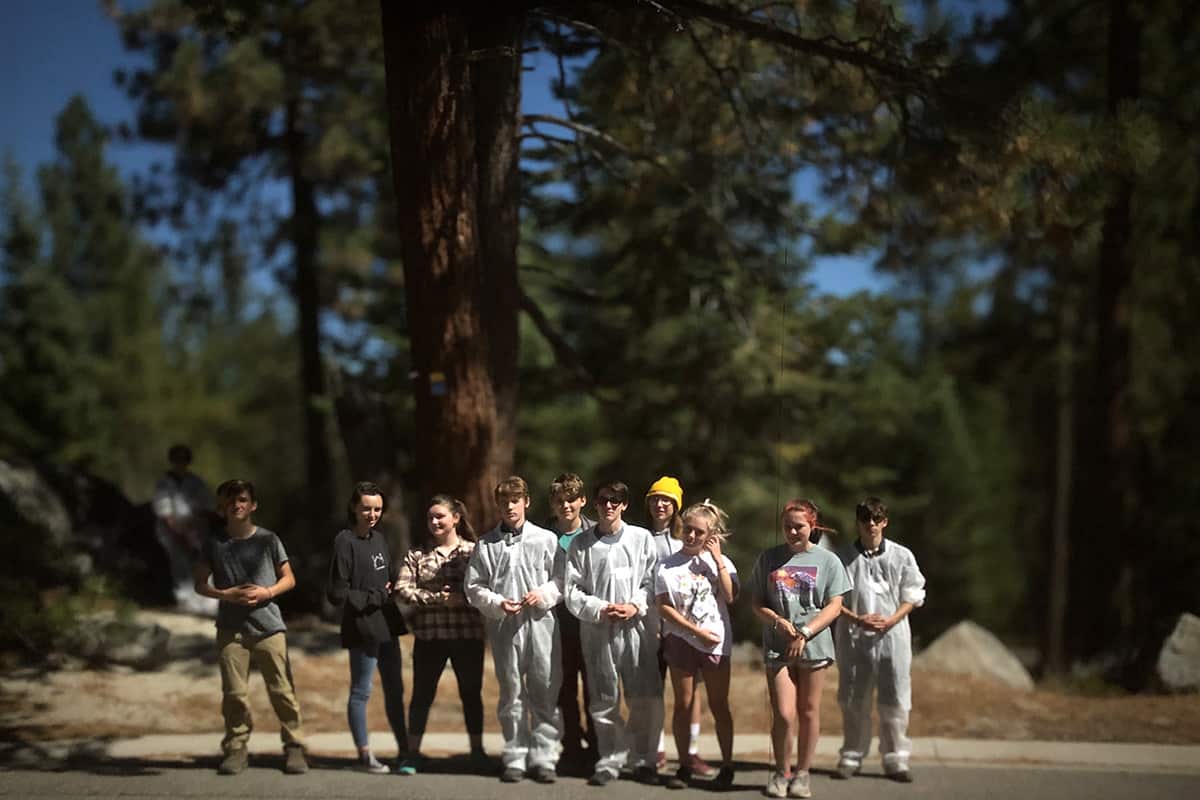 Along the way, the students are recording the entire process, starting with their in-person presentation to Truckee Tahoe Lumber Company to request a materials donation for the project. The end goal is not only to produce this piece of art, but also to create a news article, an audio podcast, and a video segment that documents the amount of work that went into the creation of this final art piece.
If all goes to plan, their final art piece and the video documenting it will be shown at our Winter Film Festival in a few months. There's even some discussion of creating a gallery showing event with Ian. More to come on that!
Thank you to John Considine, our Film Program Teacher, for leading the students through this real-world experience in professional content production.