TEA Dominates the Podium at the 42nd Annual Great Ski Race
When TEA students Sadie and Joachim Tucker woke up on one very blustery Sunday morning, they may have collectively wished their parents' alarm would fail to go off.
But no such luck. It was time to suit up for the 42nd annual Great Ski Race. Outside a not-so-enticing mix of rain and snow fell from the sky—far from ideal racing conditions. Yet, instead of rolling back under the covers, Team Tucker stumbled out of their beds and readied themselves for one of the largest Nordic Ski Races west of the Mississippi. Known for its stiff 18.43-mile cross-country course, The Great Ski Race attracts racers from all over the country. The race starts at Lake Tahoe, steadily climbs out of the Tahoe Basin, summits Starrett Pass at 7,800 feet above sea level, descends down along Sawtooth Ridge with its famed S-turns and Whoop-dee-dos, before finally dropping down into historic Truckee. If you have ever raced or stood at the finish line, you can appreciate the thrill of racers tucking into the final tight turns and down the steep chute to where many spectacular crashes take place in front of a cheering crowd below.
Conceived in 1976, The Great Ski Race is the main fundraising event Tahoe Nordic Search and Rescue, a non-profit all-volunteer organization whose mission is to conduct fast, safe rescues and educate the public on winter safety. In those initial years, the event was attended by only about sixty hearty racers. The race has significantly grown since then with over one thousand racers participating on a "good" year. But with the slushy, snowy conditions, this was not a good year. Many racers opted out of the race.
A satellite view of the course and elevation profile help tell the story.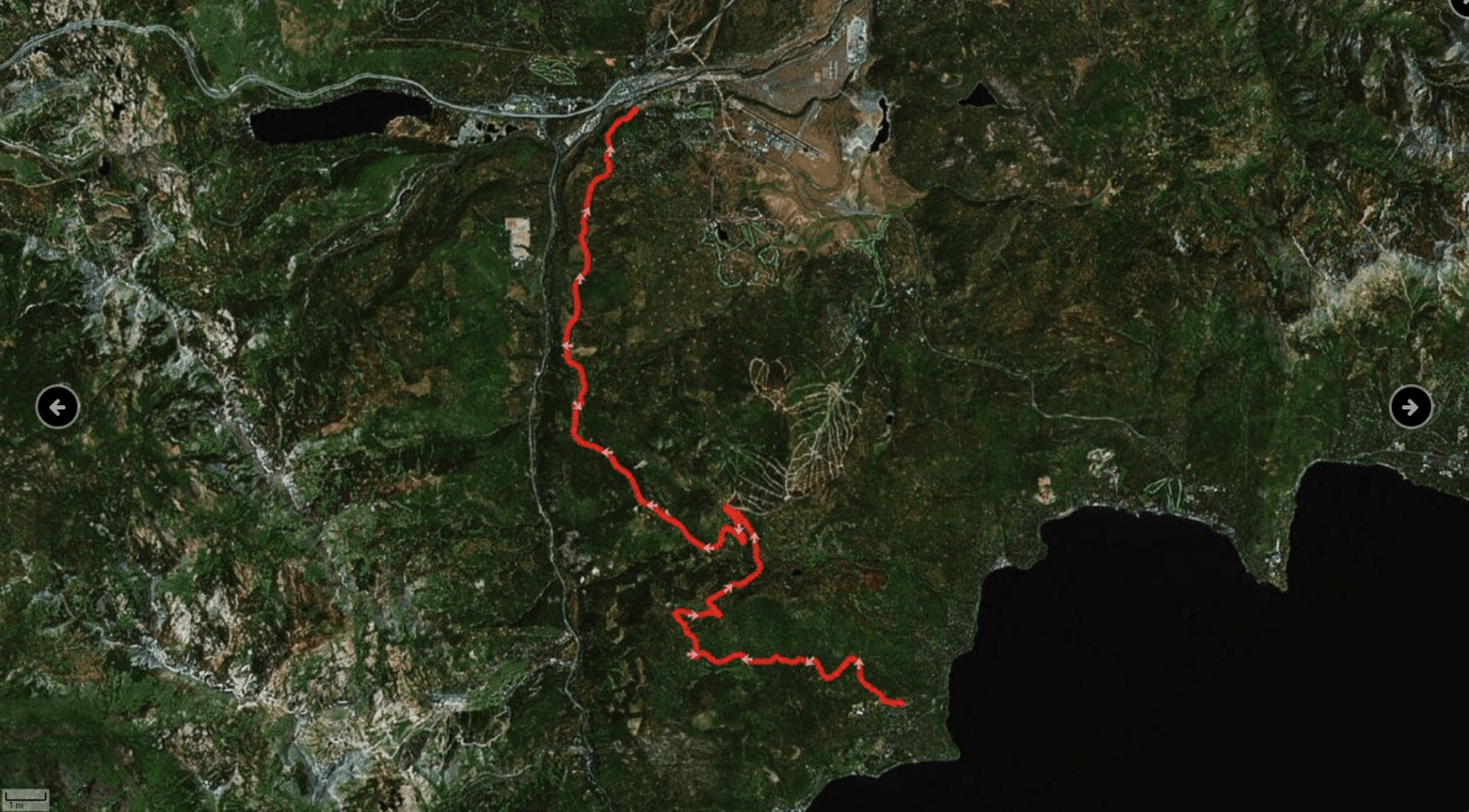 But in true TEA fashion, staying home was not an option for ninth grader, Sadie Tucker, sixth grader Joachim Tucker, and TEA's extraordinary biathlon coaches, Eric Martin and Karen Ropers.
Under pelting snow, they stood in their respective heats, waiting for the gun to go off. And when it did, all that second-guessing about why they were about to undertake an 18-mile race instead of sleeping in on a quiet Sunday morning, fell by the wayside as they took off in the mass of other enthusiastic racers.
The first 11kms is famous for being a long slog, and the rough conditions made it difficult for fast, efficient skiing. Initially, the goal for Sadie and Joachim was to cross the finish line with smiles on their faces. But with the adrenaline pumping, Sadie and Joachim, along with Coaches Eric and Karen, exhibited serious resolve as they gutted up the famed Fiberboard Freeway to Soup Station One at Starrett Pass. Coach Karen took off like jack-rabbit, not to be seen again until the end of the race.
Sadie and Eric duked it out as they leap-frogged one another up the big climb and down along Sawtooth Ridge to the exciting finish.  And Joachim, once the past first Soup Station, was spotted hooting and singing and swinging his poles around rode-style on the downhill, thankful the big climb was over. All four racers crossed the finish line in respectable times, some earning a personal best.  When all was said and done, our racers represented TEA well on the podium. Sadie took a medal for first place in her age bracket with a time of 2:25:59.03. Joachim took 3rd place for his age group with a time 3:01:24.61.   Karen Ropers earned second place in her age bracket with a time of 1:59:20.68.   And as far as Coach Eric—he raced strong, supporting his athletes along the way, with a solid finish time of 2:27:39.95—but, next year, he will surely vow not to eat such a massive breakfast before the start!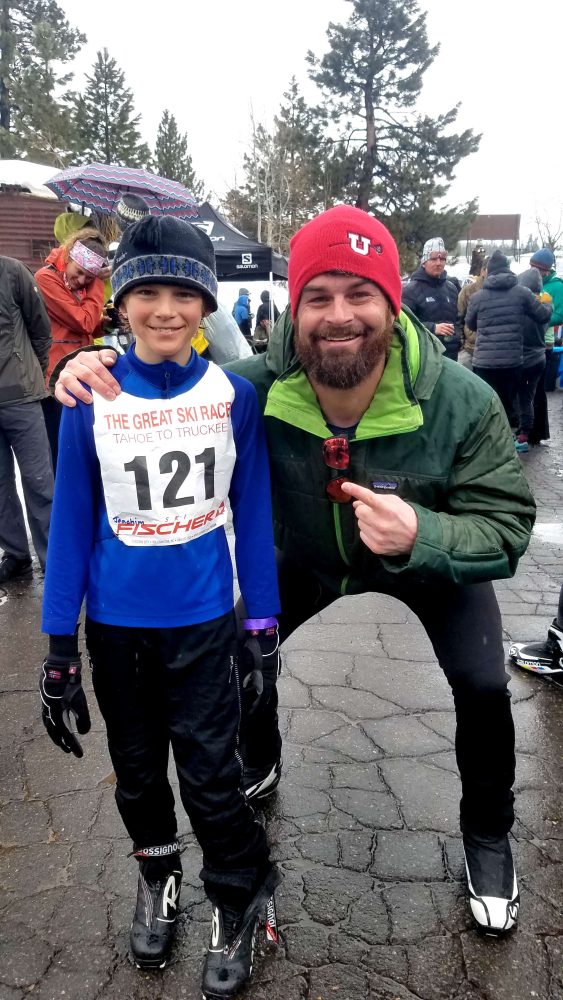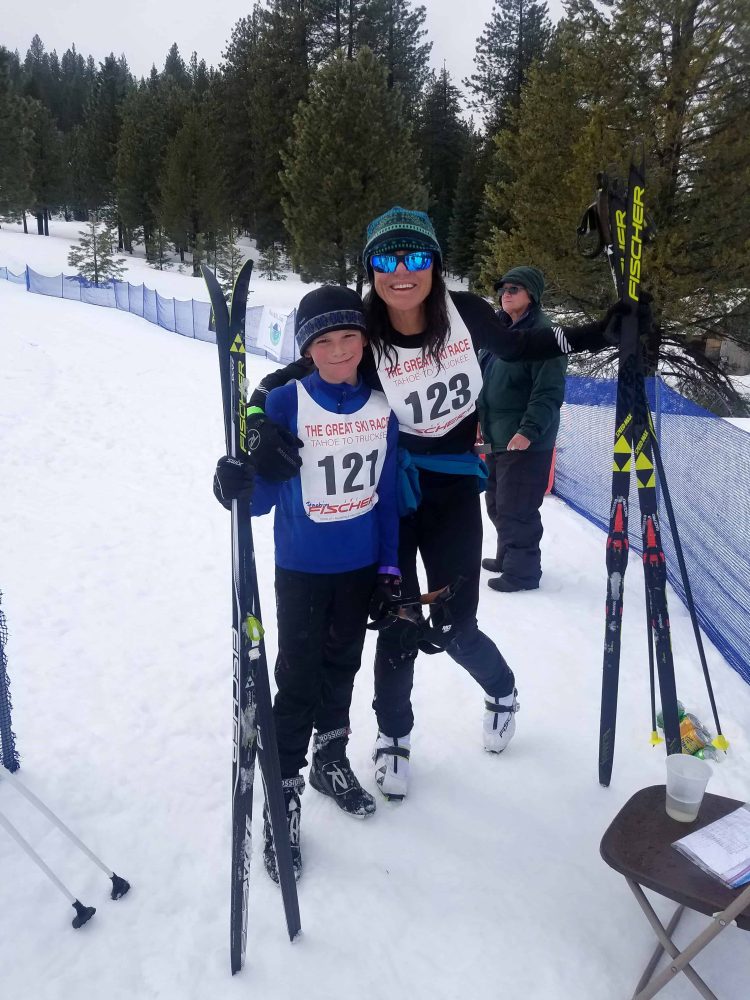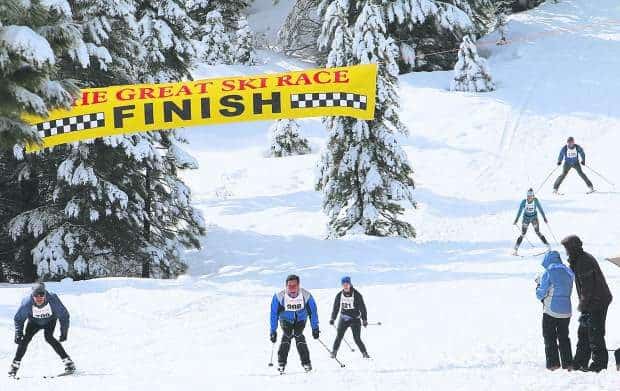 Here's a quick Q&A with the Tuckers after their race
What was a highlight of the race?
Sadie: Feeling really strong about my skiing over the long course, taking only a few quick breaks to fix my gloves and take a sip of water.
Joachim: It felt so rewarding to finally get to the finish line, because I wasn't so sure I was going to ever make it. I felt so relieved when it was over.
What was a lowlight?
Sadie: Having to climb another steep hill after that long downhill! Ugh!
Joachim: Once I reached the first Soup Station, I was only 1/3 of the way through the race and felt I still had a really long way to go.
Any lessons learned?
Sadie: Now that I understand the course, I know where to conserve my energy and where to push a little harder for next year.
Joachim: When you shoot for the stars, you just might reach them.
Being two avid backcountry skiers, how do you feel about racing in support Tahoe Nordic Search and Rescue?
Sadie: It is a super important organization in our community. I feel like if I was ever stuck in the backcountry, I would know I would be in good hands.
Joachim: I love that people can pursue their passions in the backcountry, knowing that there are experienced search and rescue volunteers who will try really hard to find you if you are lost.